Play & learn about ecosystems
Coral Reef by Tinybop
Interactive, Design Direction
Coral Reef is Tinybop's 10th app of The Explorer's Library series. Coral Reef is an interactive model that encourages kids to explore the complex relationships among living things in an ecosystem and the ways in which these living things depend on each other, and on the physical environment, for survival.
Sea creatures include black tip reef shark and octopus, green sea turtle and yellow tang, clownfish and sea anenome, parrotfish and coral, box jellyfish and zooplankton, sea grass, and linckia sea stars.
The app is available for iOS on the App Store and on web on Tinybop Schools in 40+ languages.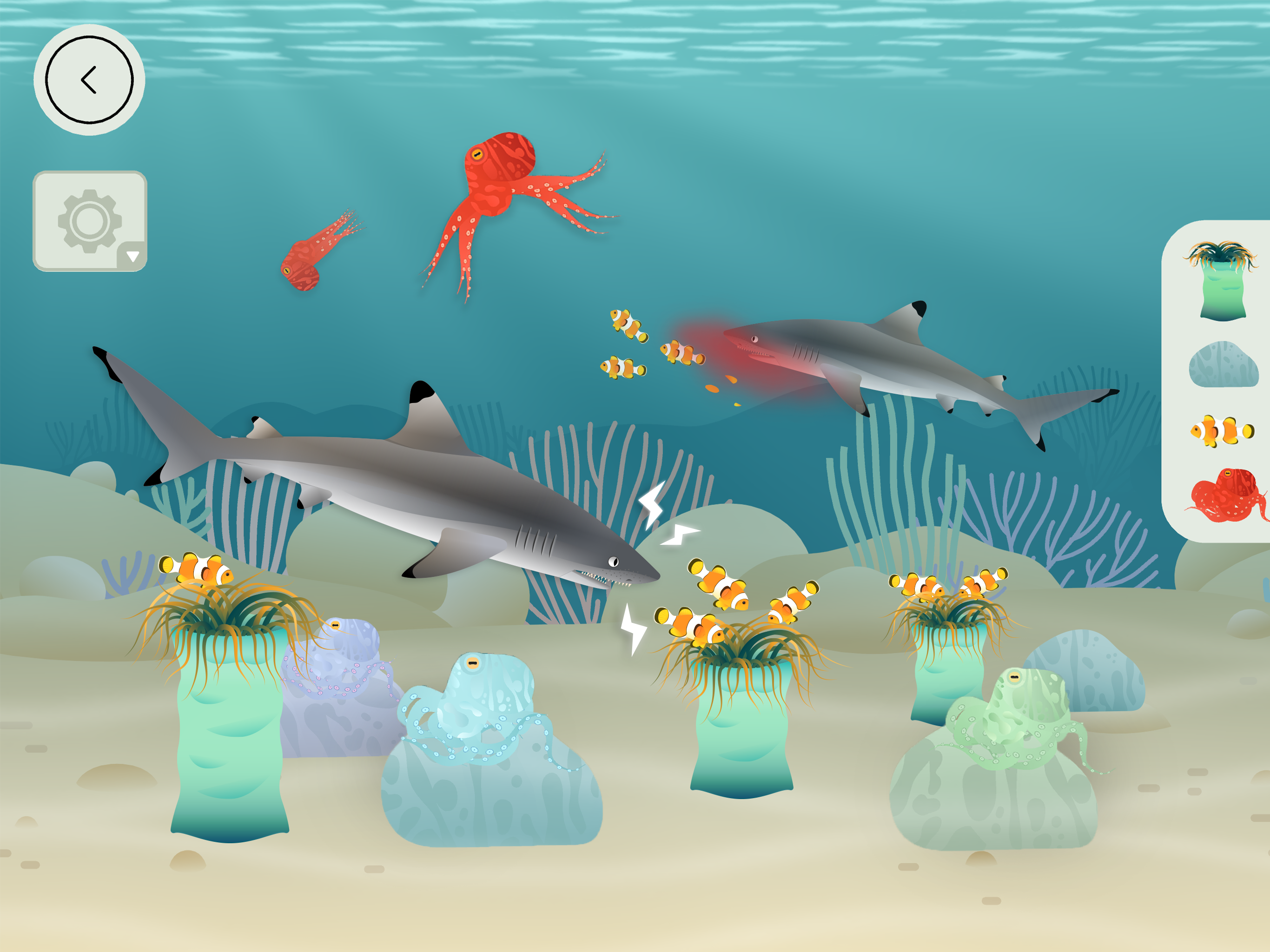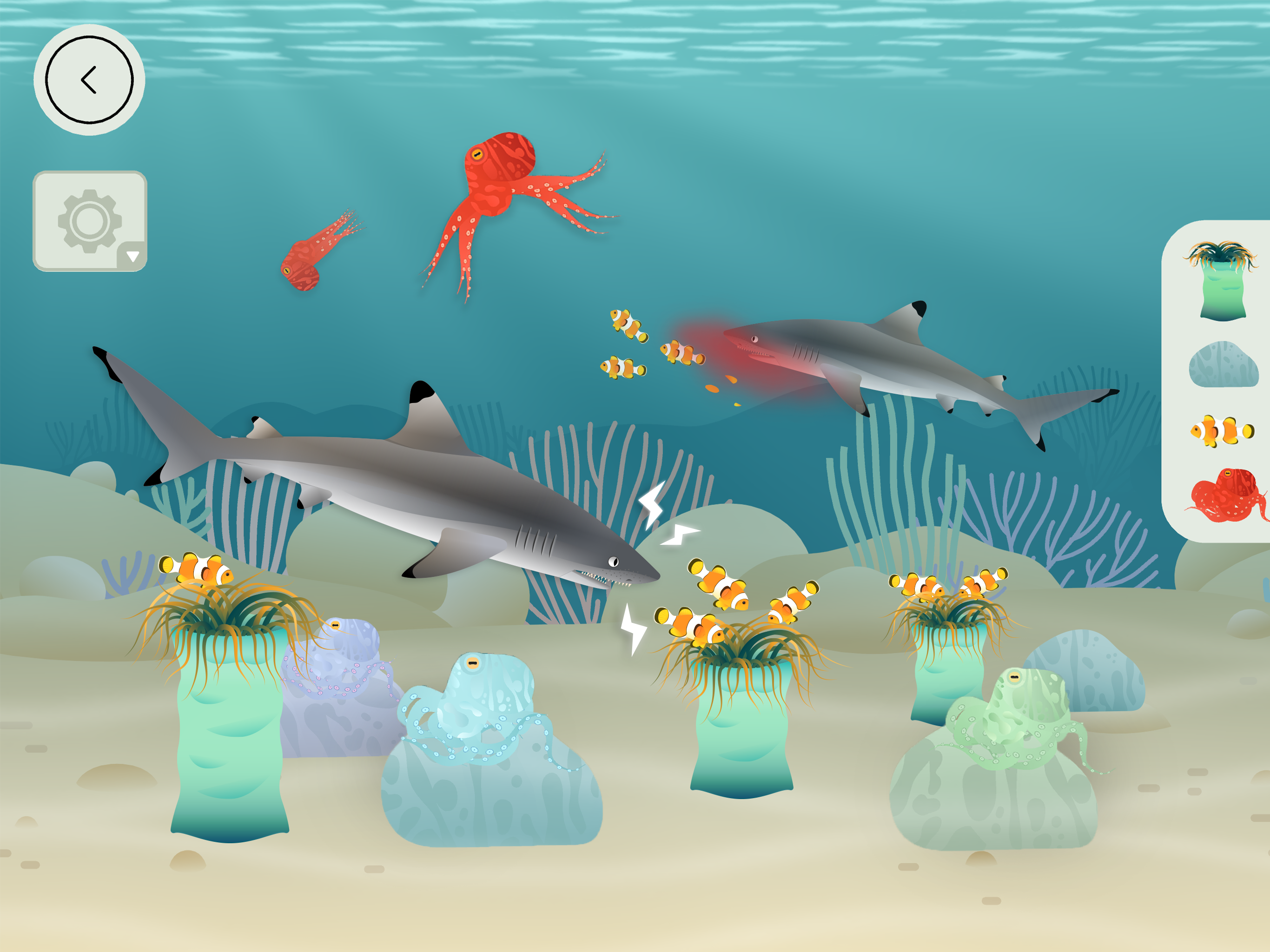 Shark Feeding
In times of a shark feeding frenzy, users can drag out clownfish and big blue octopus to feast on by the blacktip reef shark. Dragging out sea anenome or rocks will help give clownfish shelter and rocks for octopus to camouflage. This scene reveals the unusual relationships and defense mechanisms.
Box Jellyfish Feeding
Watch the zooplankton attract box jellyfish, and enter into their stomaches. They easily digest and turn their food into energy. The nutrients are then disposed out of the same opening they eat with. Bacteria decompose the jellyfish's poop so that the nutrients in it can support new life and growth.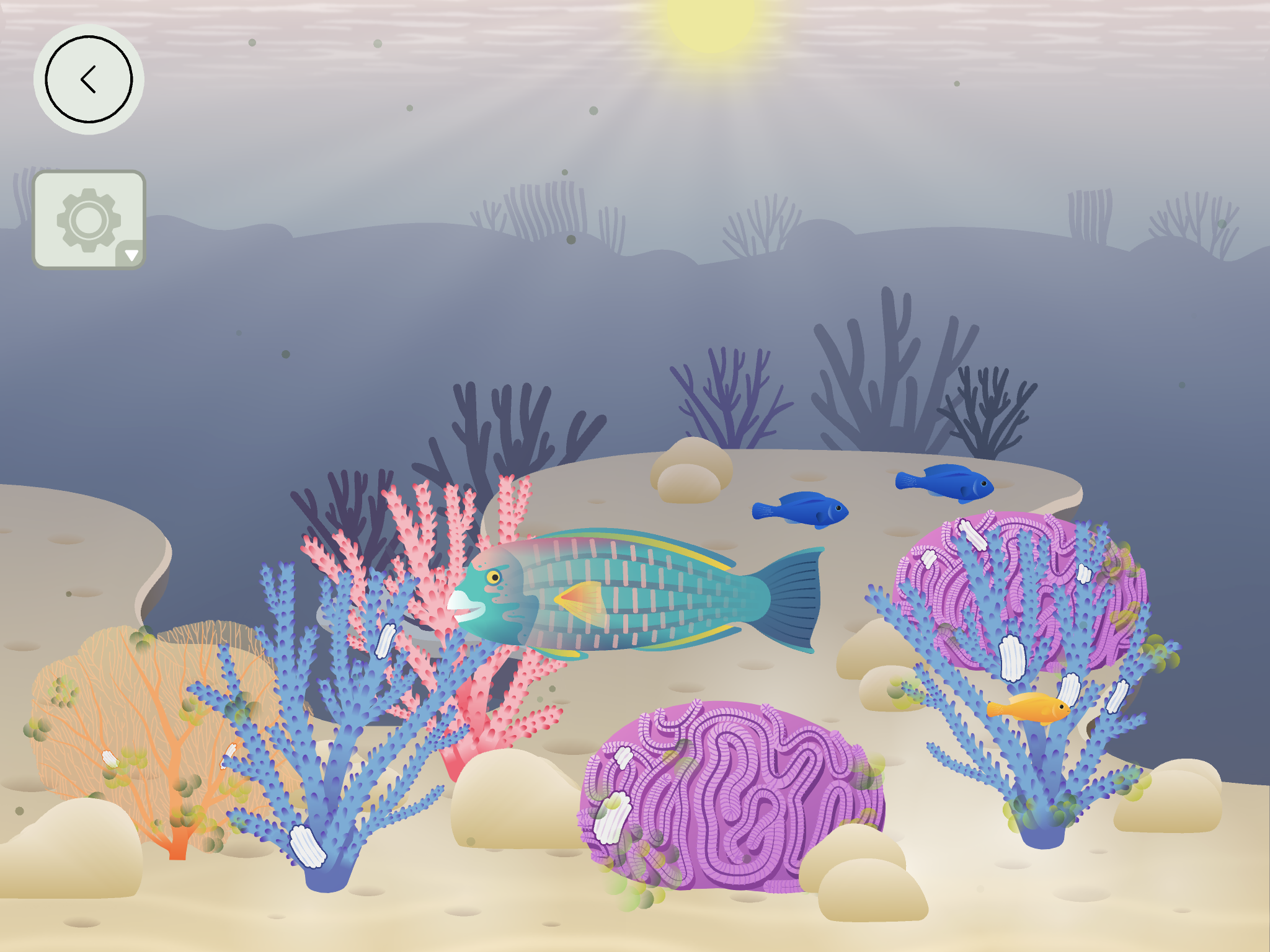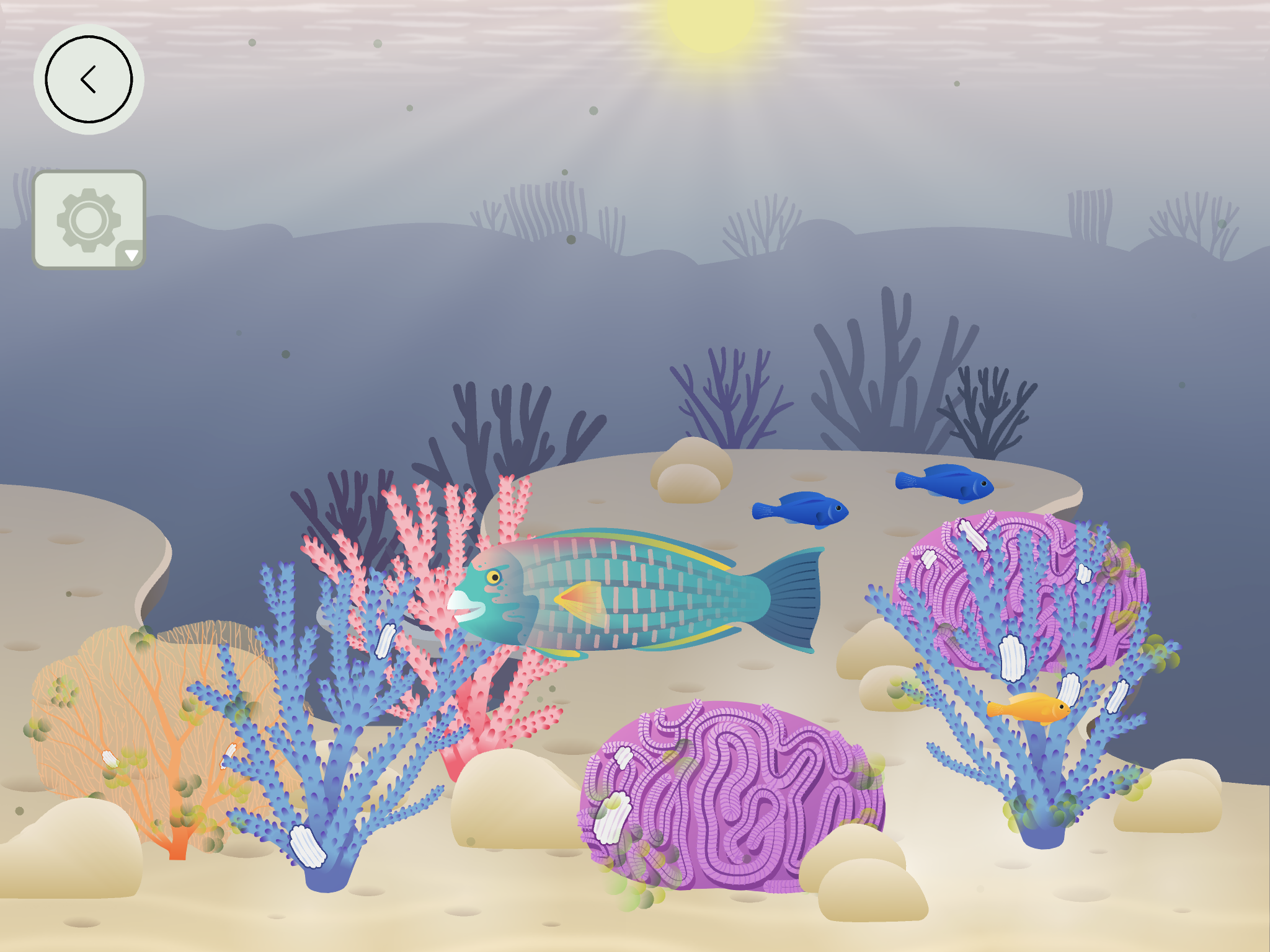 Everything in an ecosysem is connected
The relationships between algae, coral, and parrotfish are another circle of life. Through photosynthesis, algae makes food, releases oxygen as waste. If too much, or the wrong type of algae grows on coral, the coral suffers. The parrotfish eats algae off the coral, gaining energy from the food source while cleaning up the coral.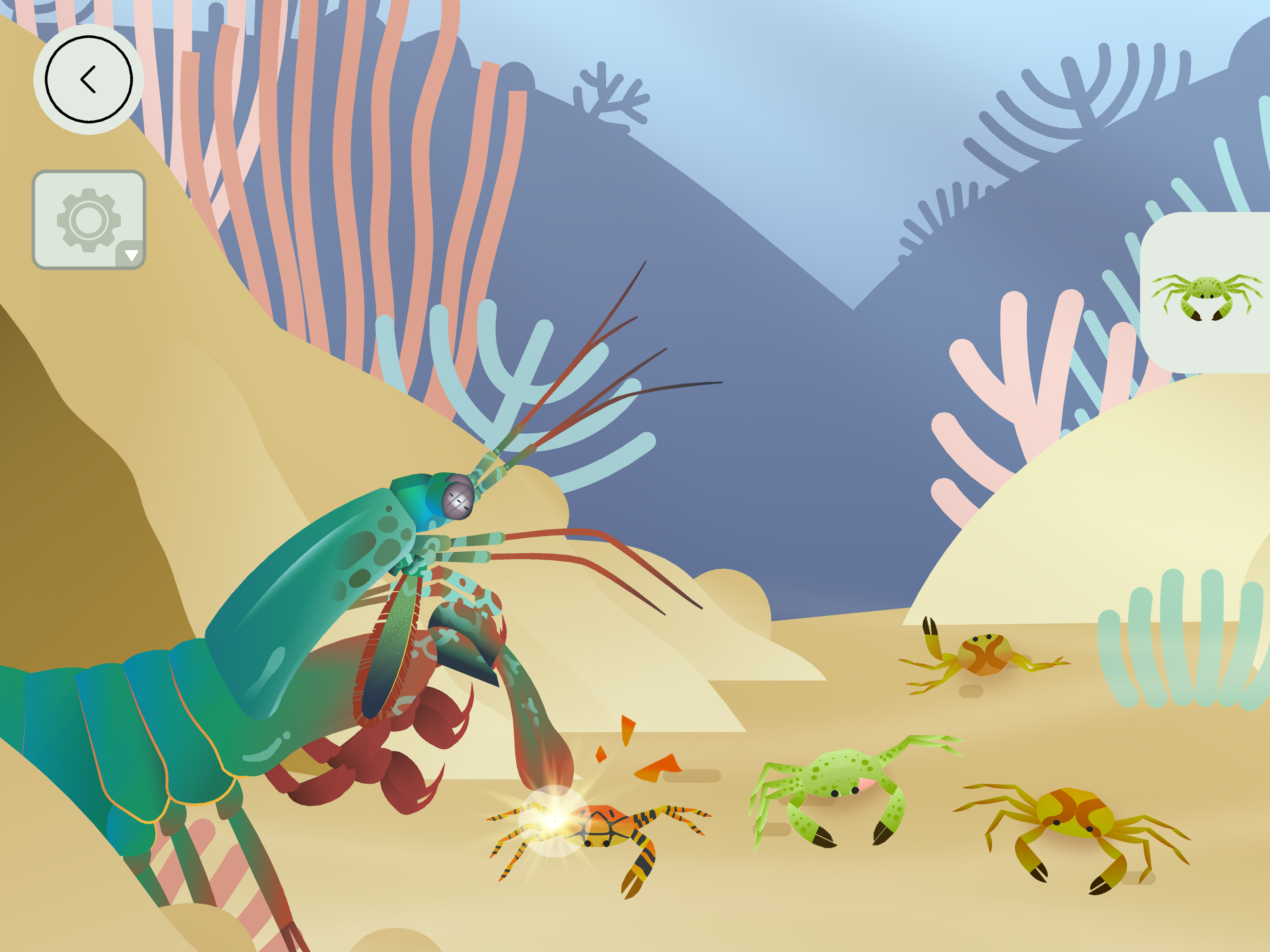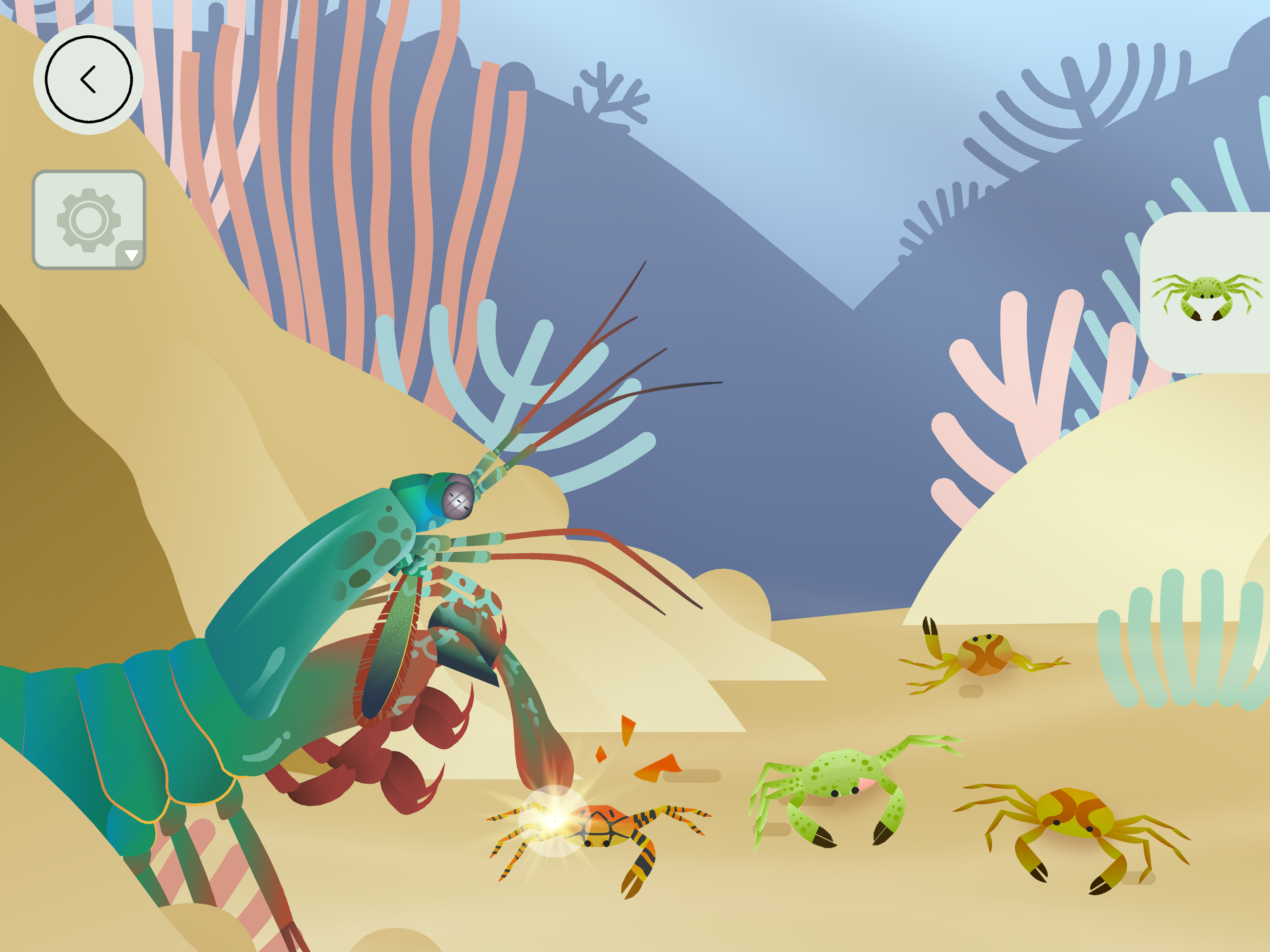 The strength of a peacock mantis shrimp
Peacock mantis shrimp are carnivores and hide in their reef burrows and wait for food to come to them. The mantis shrimp's punch is so fast and powerful that it creates a flash of light. The speed of the punch creates a tiny pocket of air in the water. This pocket of air implodes with so much force that it generates a shock wave strong enough to emit light.
All living things eventually die.
Things that die become food and are crucial to all ecosystems and make decomposition happen. The recycling process of valuable nutrients from dead organisms so they can be used by living organisms. Scavangers like linckia sea stars flock towards a carcass and use digestive enzymes to liquify the dead prey. Bacteria and decomposters continue the process that sea stars and other scavengers start.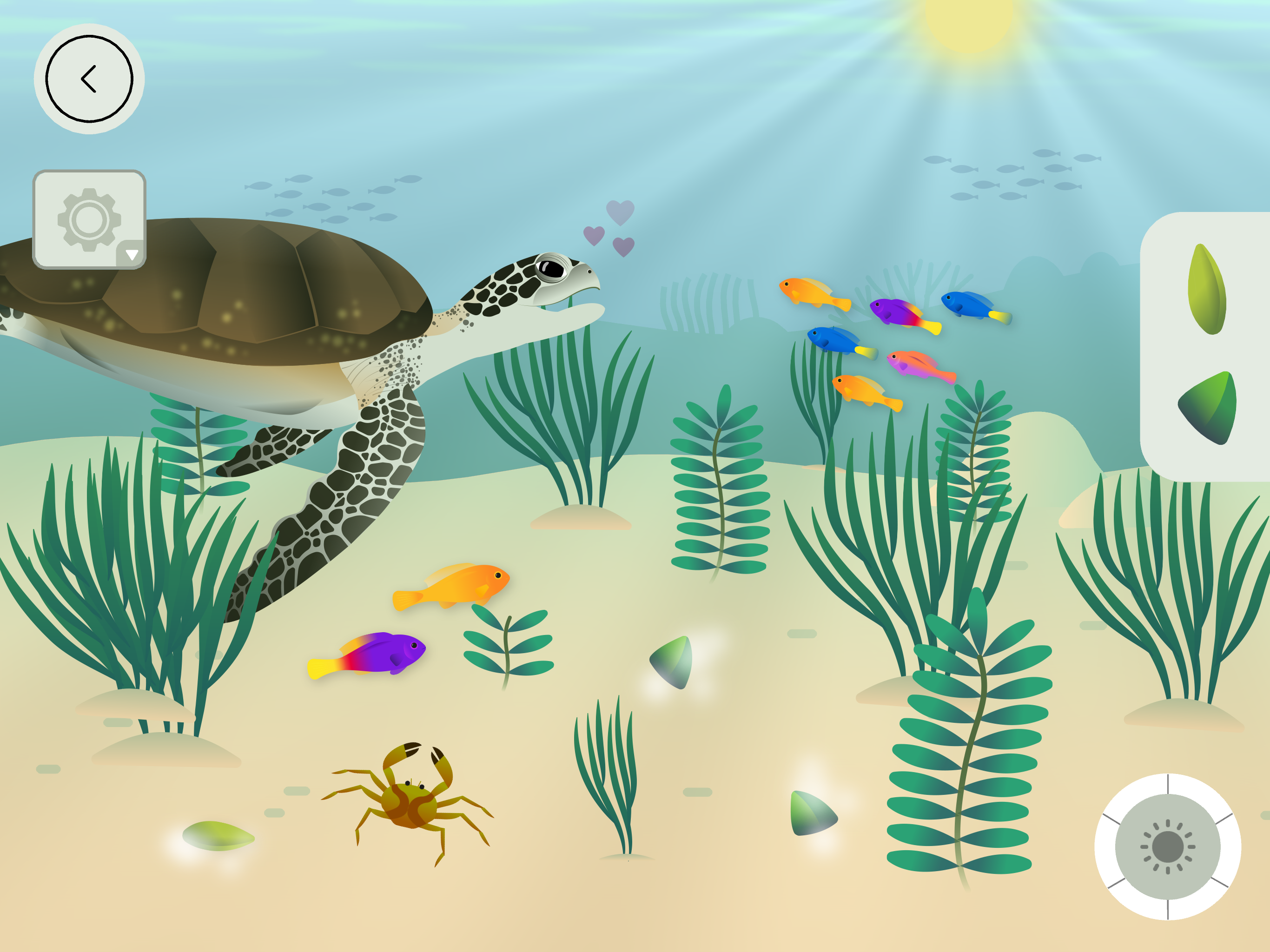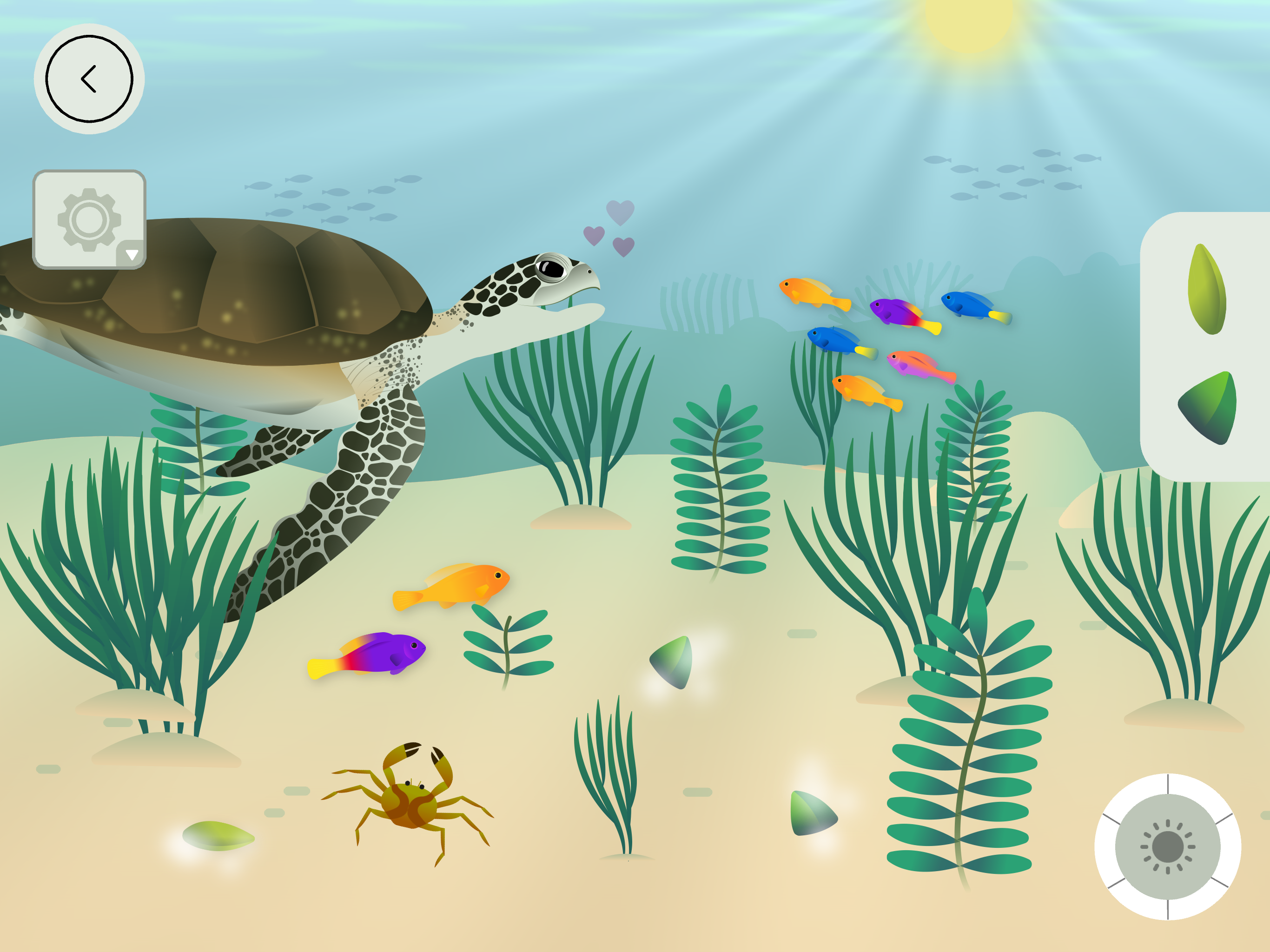 Producers
Sunlight and seeds produce a bed of seagrass that create the grounds for this ecosystem that give sea creatures a place to inhabit and coexist.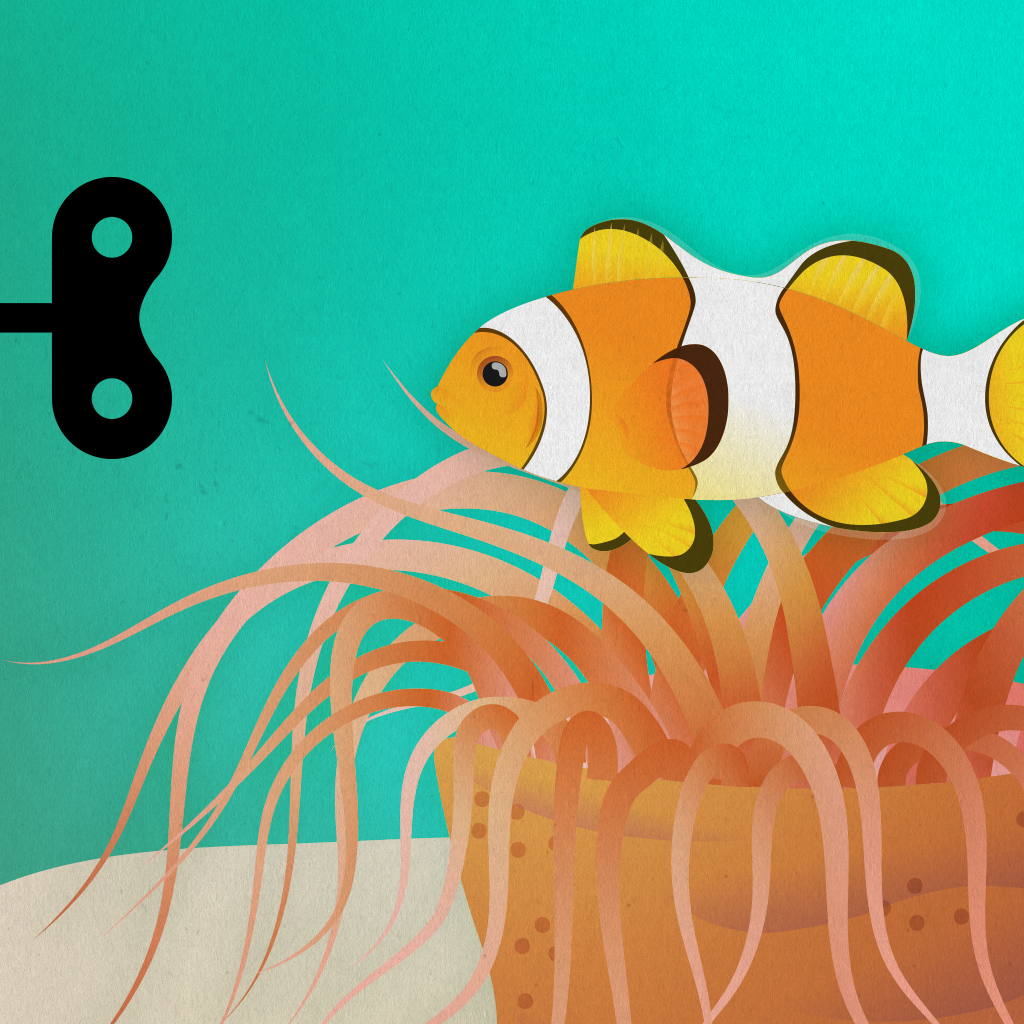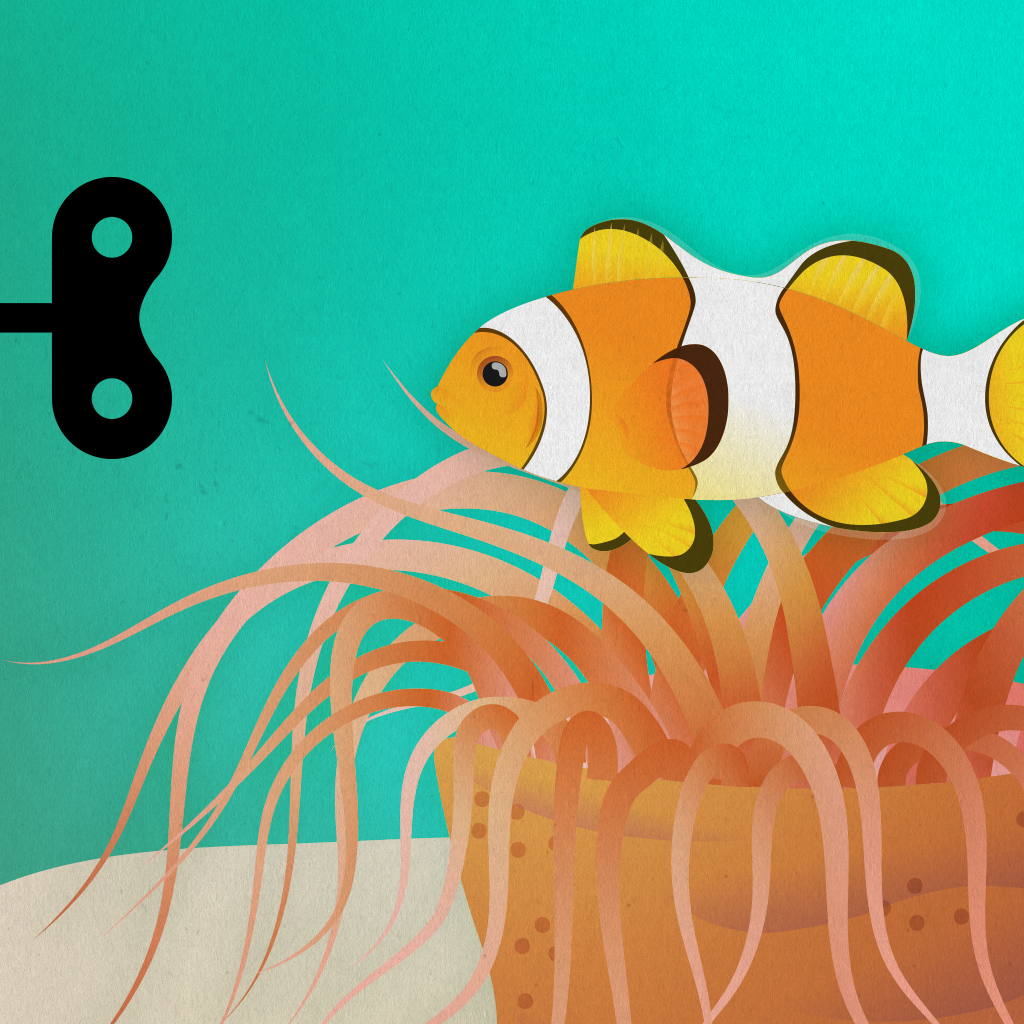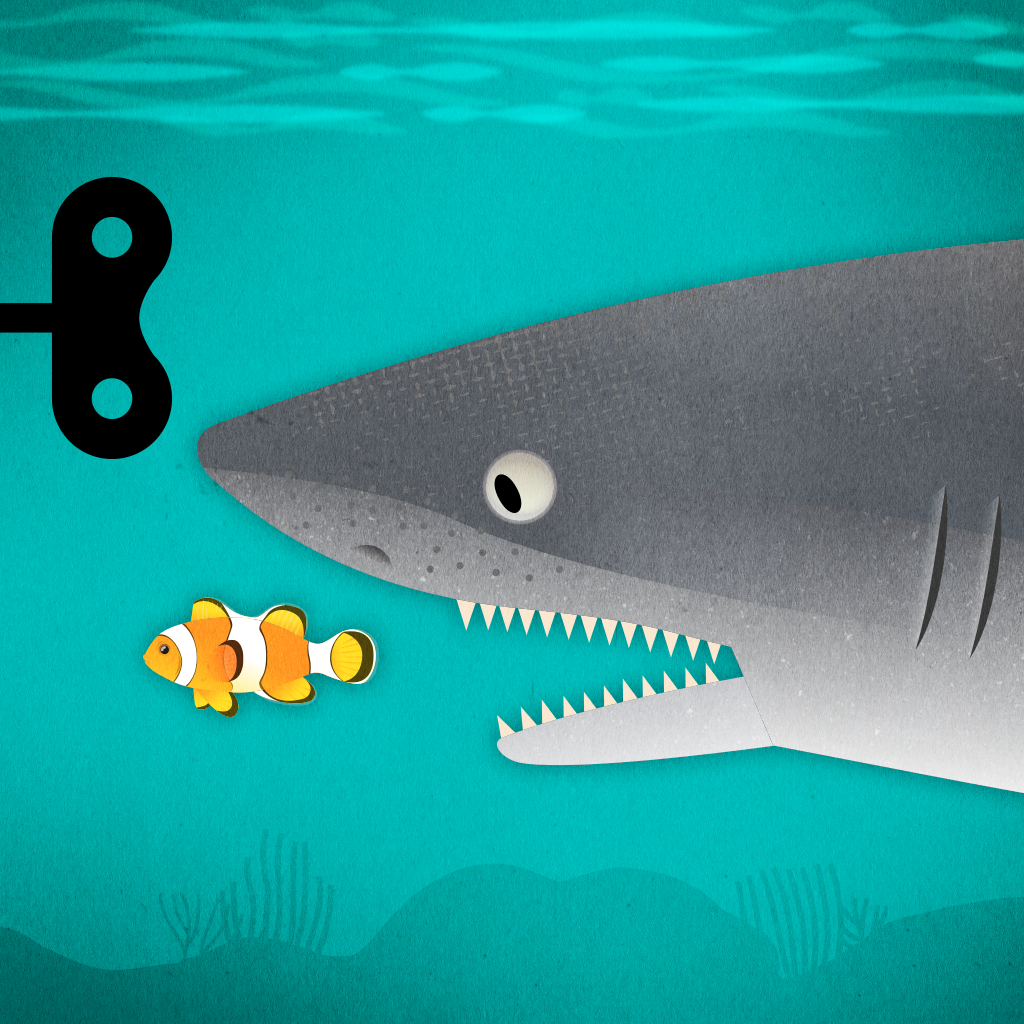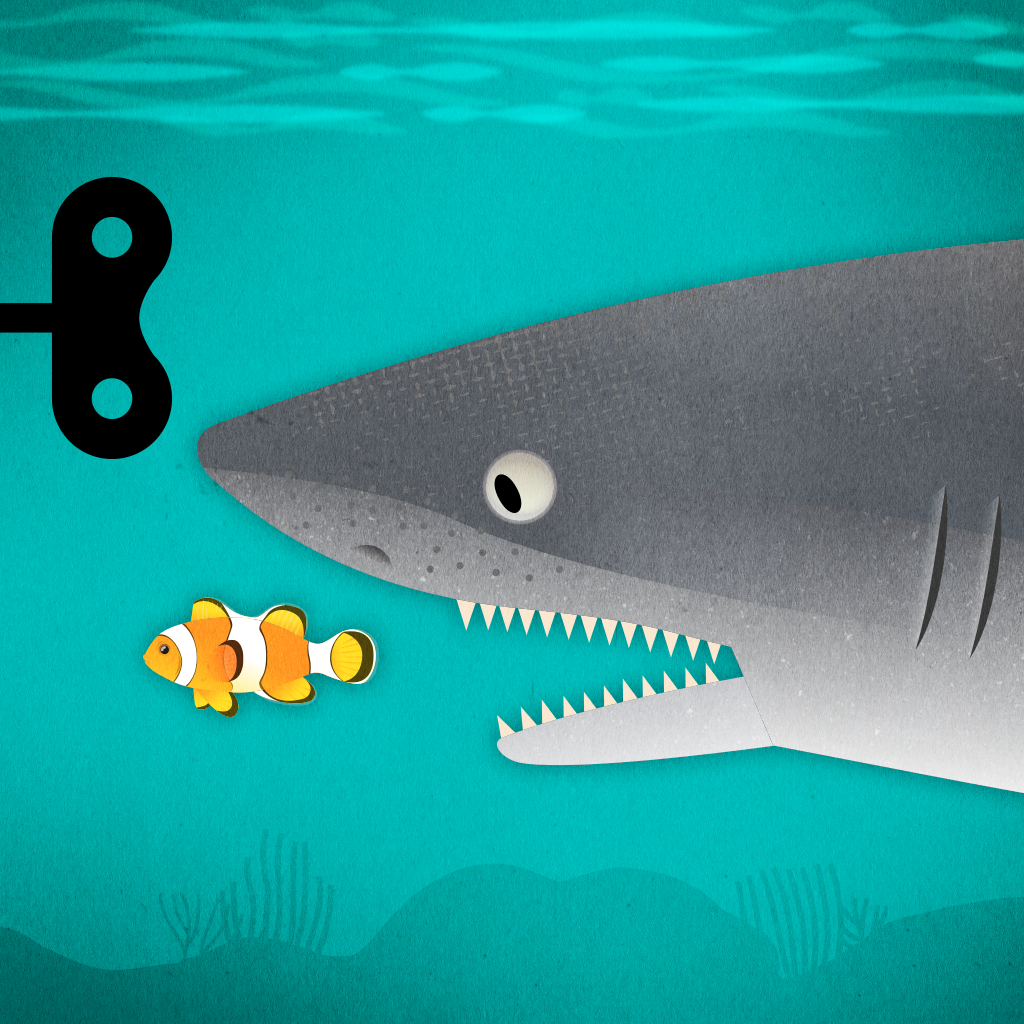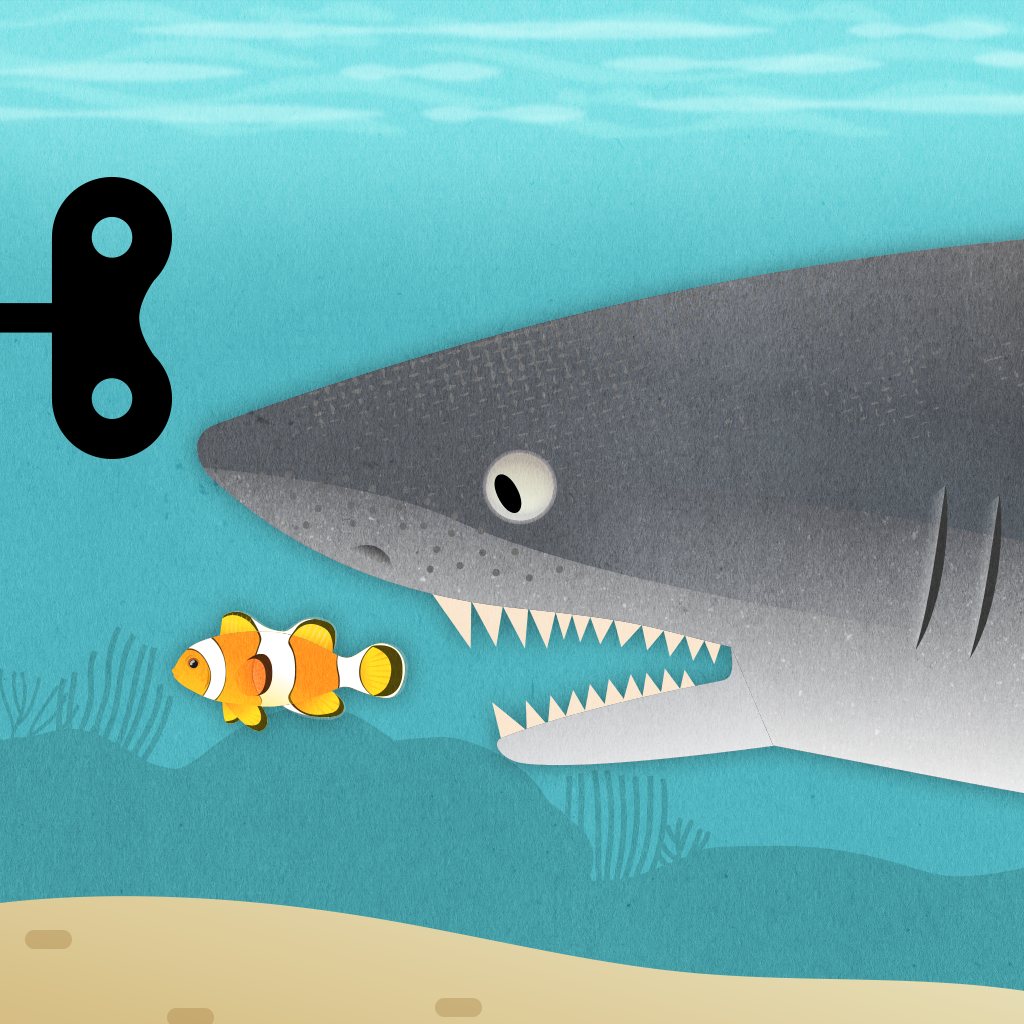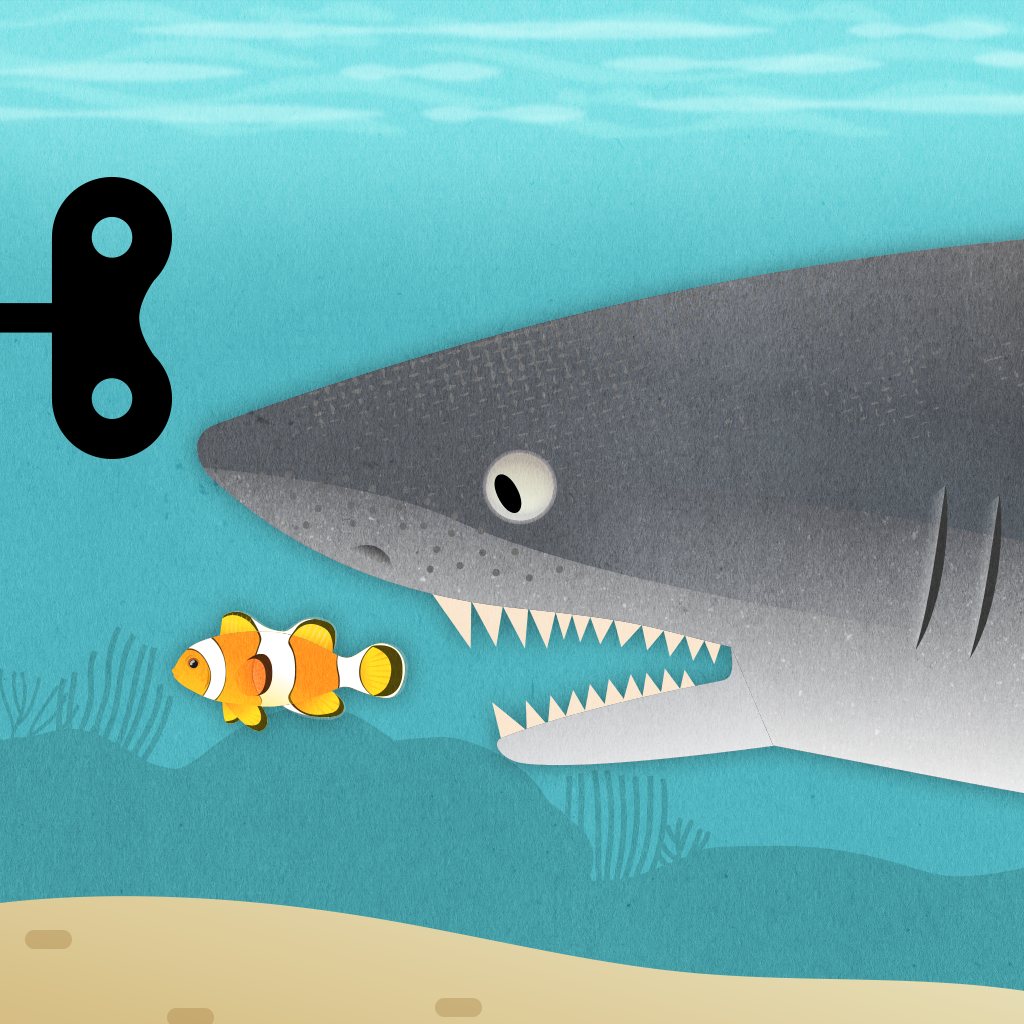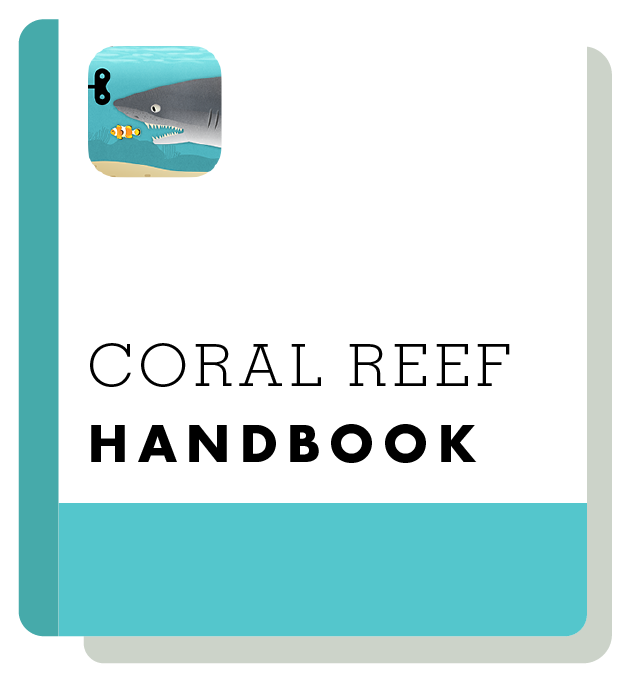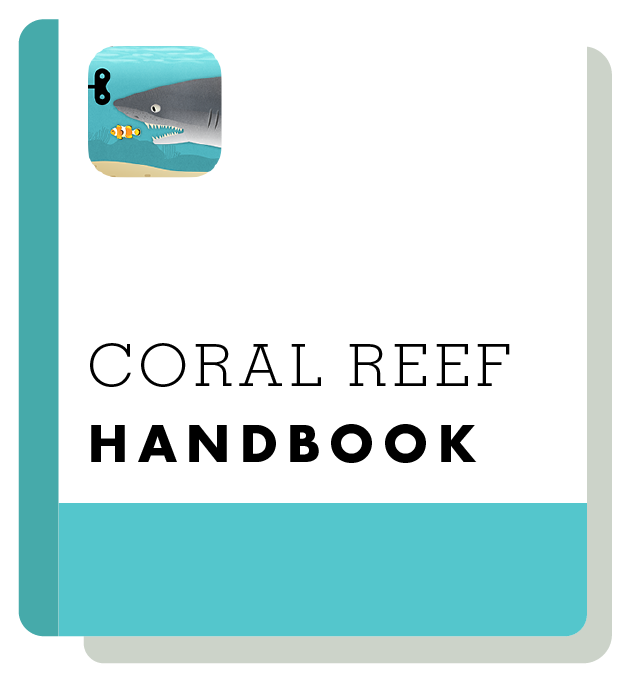 Contributions
Art Direction
Creative Direction
User Interface Design
User Experience
Collaborators
Leah Feuer, Product · Nneka Bolden, Product · Wenjia Tang, Illustration · Holly Graham, Technical Art · Jessie Sattler, Technical Art · Russell Savage, Unity Engineering · Alejandro Palmero, Unity Engineering ​ · Robert Blackwood, Unity Engineering ​ · Brian Jacobs, Sound Design · Beckie Choe, Motion & Design
[unex_ce_button id="content_ztdwm1xvf" button_text_color="#f6f5f3" button_font="bold" button_font_size="15px" button_width="full_width" button_alignment="center" button_text_spacing="1px" button_bg_color="#272929" button_padding="60px 60px 60px 60px" button_border_width="0px" button_border_color="#000000" button_border_radius="0px" button_text_hover_color="#f6f5f3" button_text_spacing_hover="1px" button_bg_hover_color="transparent" button_border_hover_color="#000000" button_link="http://www.thingsimake.com/work/teleflora-e-florist/" button_link_type="url" button_link_target="_self" has_container="" in_column=""]NEXT PROJECT · TELEFLORA E-FLORIST[/ce_button]