Solving a Global Identity Crisis
The Guggenheim
Site Redesign
The Guggenheim is a global art museum institute with locations in New York, Venice, Bilbao, and Abu Dhabi. The challenge was to completly redesign to their existing site and push the visual aesthetic, originally designed by Pentagram in 2008.
With much thorough research with analytics and strategy, our team at Big Spaceship set out to accomplish a couple major challenges, striking a balance in putting visitors first, and creating a destination as a digital museum and encouraging exploration.
Visitors First
Utility & Accessibility
Created and organized to be intuitive while the primary focus is centered on visitor relationships, content is easily accessible and integrated across one global umbrella and brand image. Visitors are presented key information (and catered information when mobile location targeting is active) with easy gateways to spend hours within the Guggenheim's rich and diverse content on all devices. 
A part of the constellation
Digital Museum
Many visitors around the world unable to experience the opportunity of visiting a brick-and-mortar Guggenheim location. Easy gateways were created to encourage exploration of the current exhibitions on view as well as the rich archival content which dates back to the 1930's. An immersive experience showcases artwork as the physical museums do.
Inside + Out
The Guggenheim Brand
This long overdue redesign brings the institution into modernity, as the website was previously branded and designed by Pentagram. The design is much deeper than just the visuals, but also trickles down to the brand strategy and hierarchy of the innerworkings of the Guggenheim Institution. The limitations of the redesign were to maintain and stay true to the brand and utilizing both the Guggenheim logo and its' typeface, Verlag.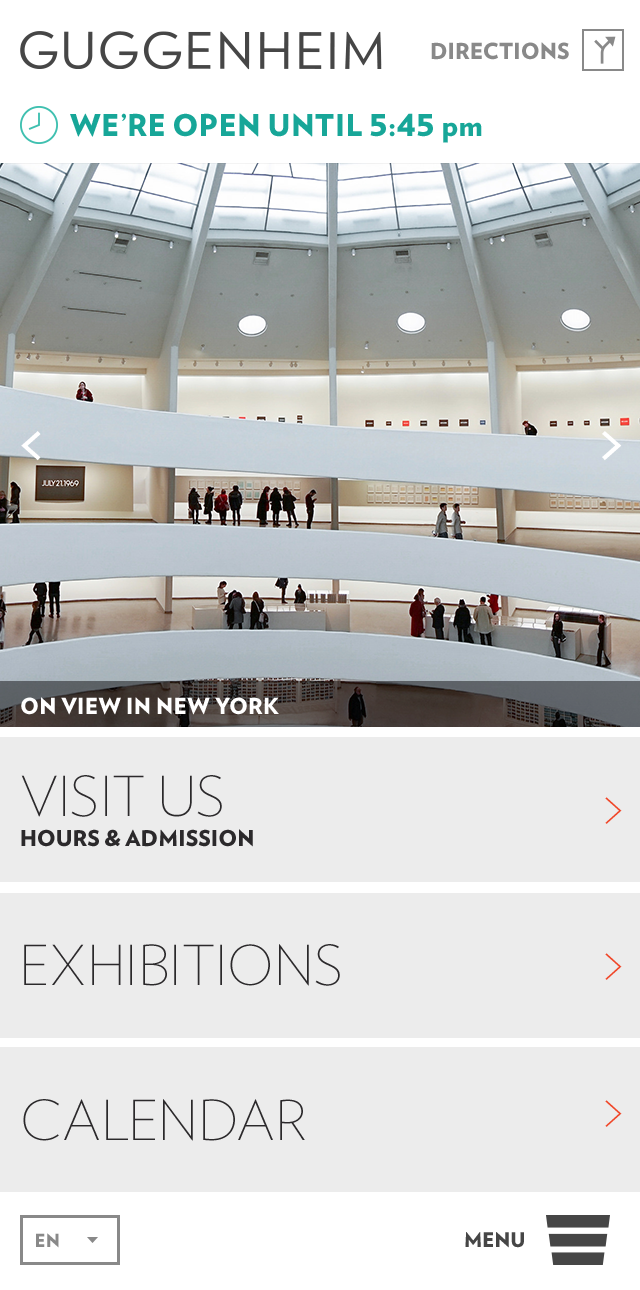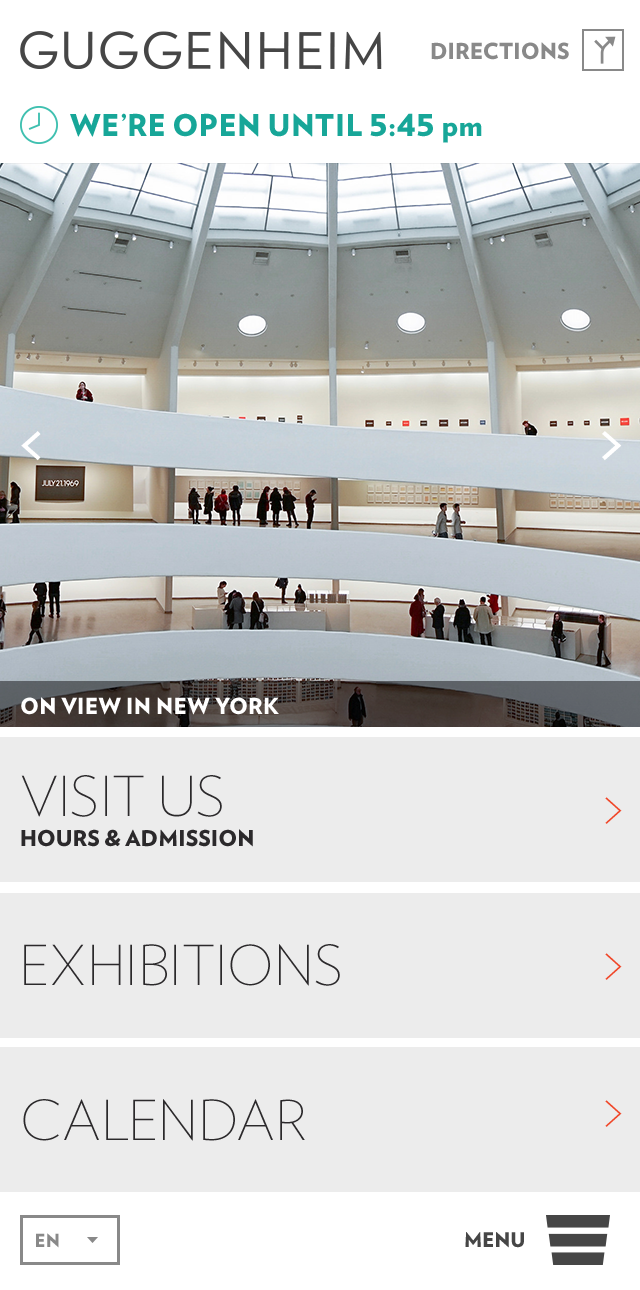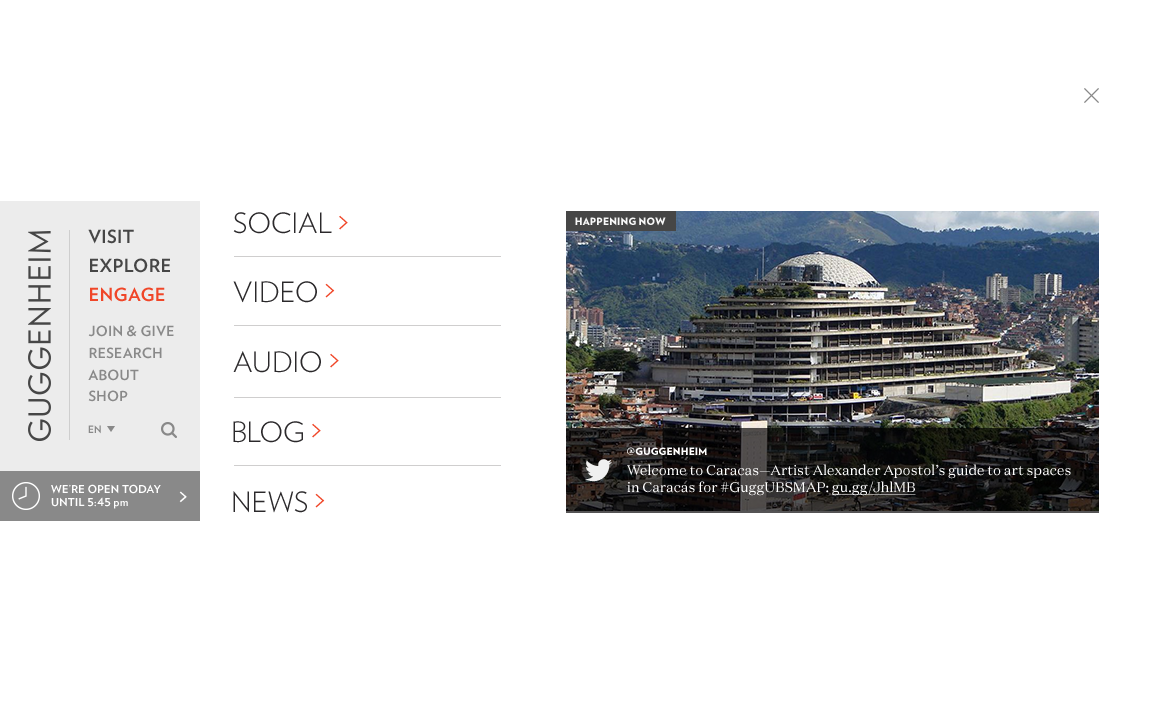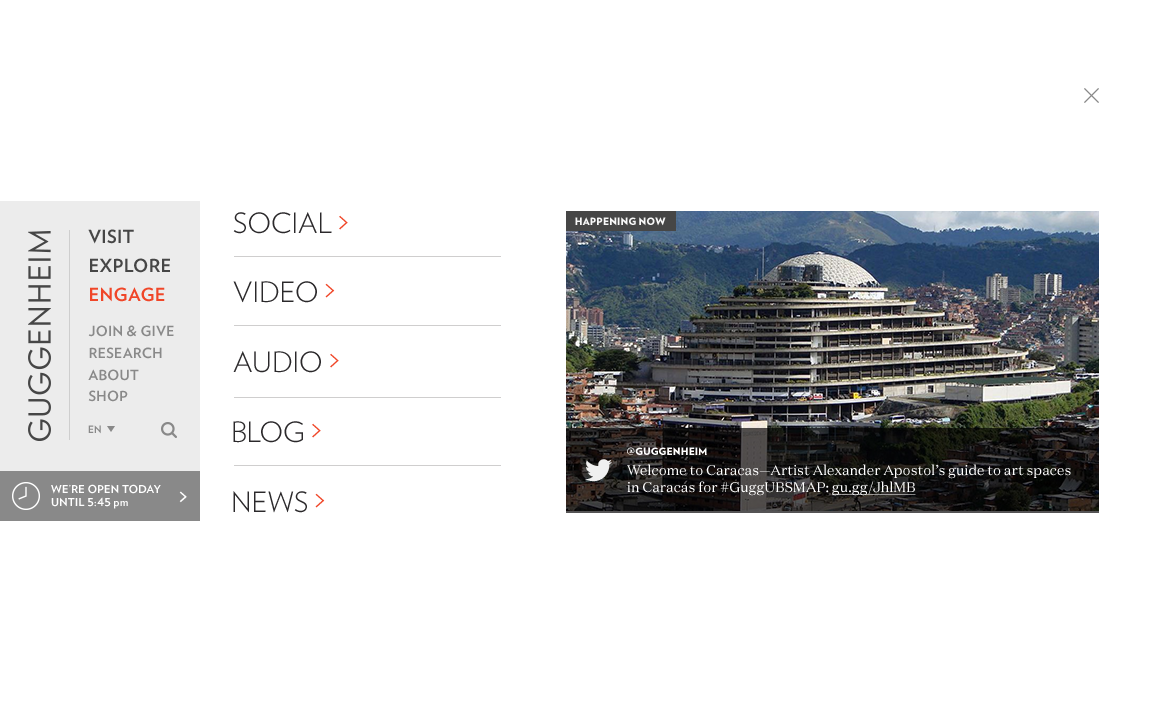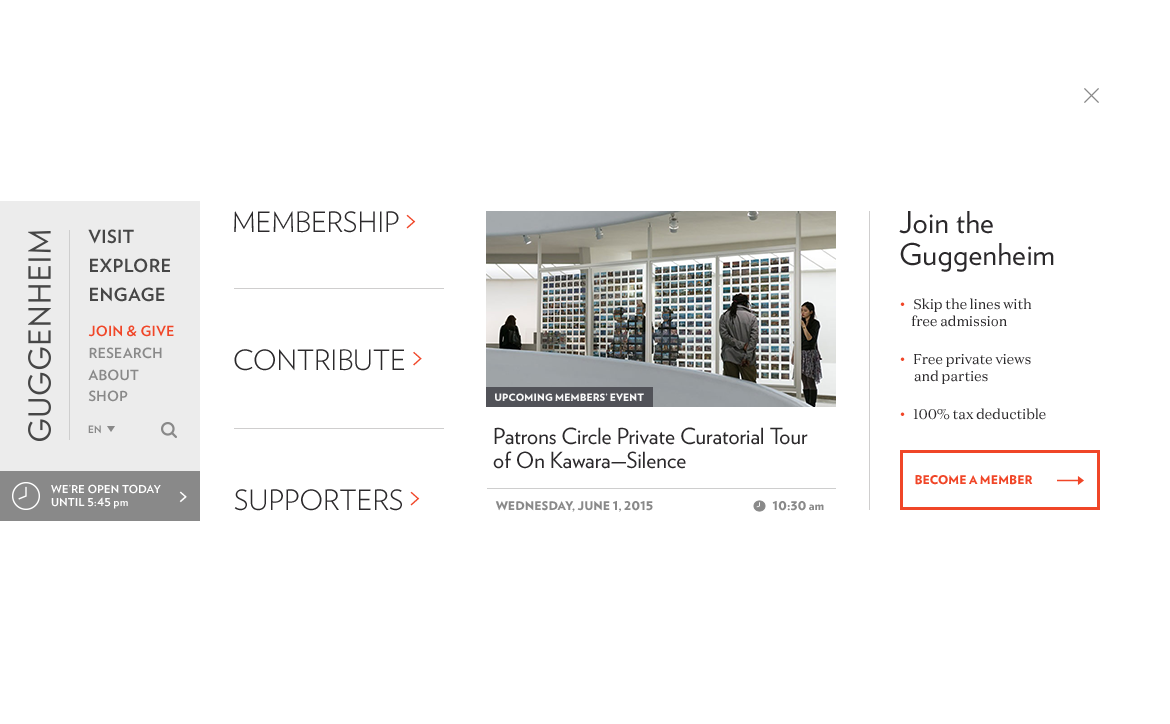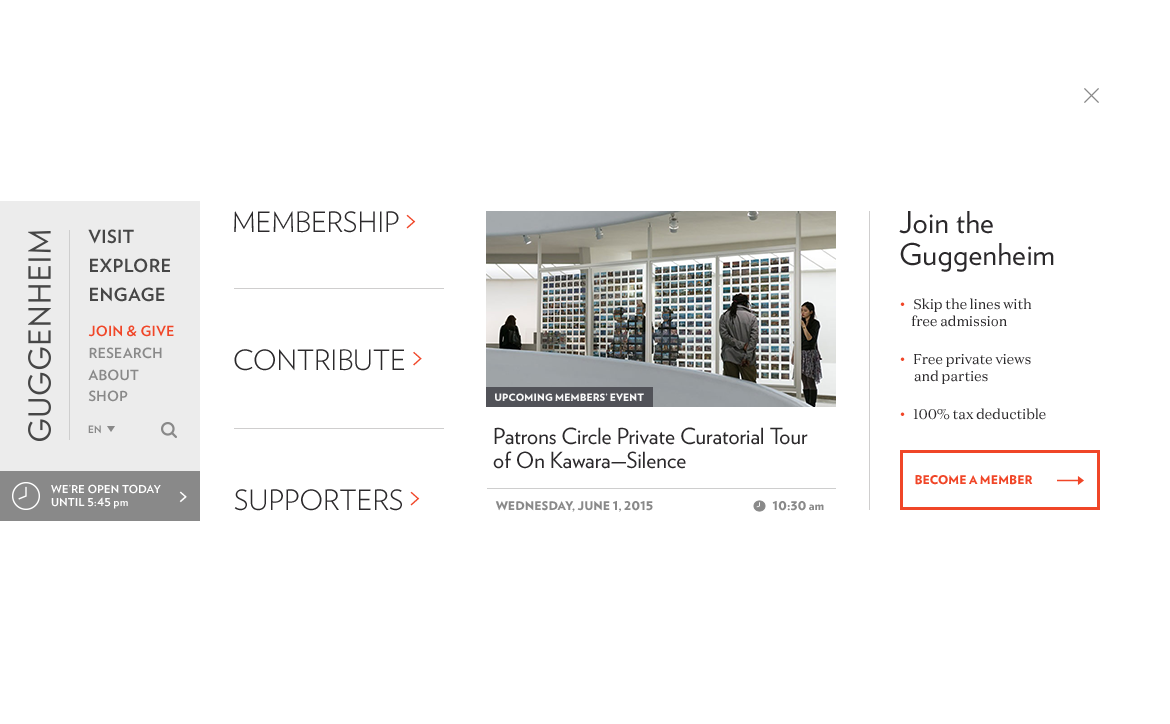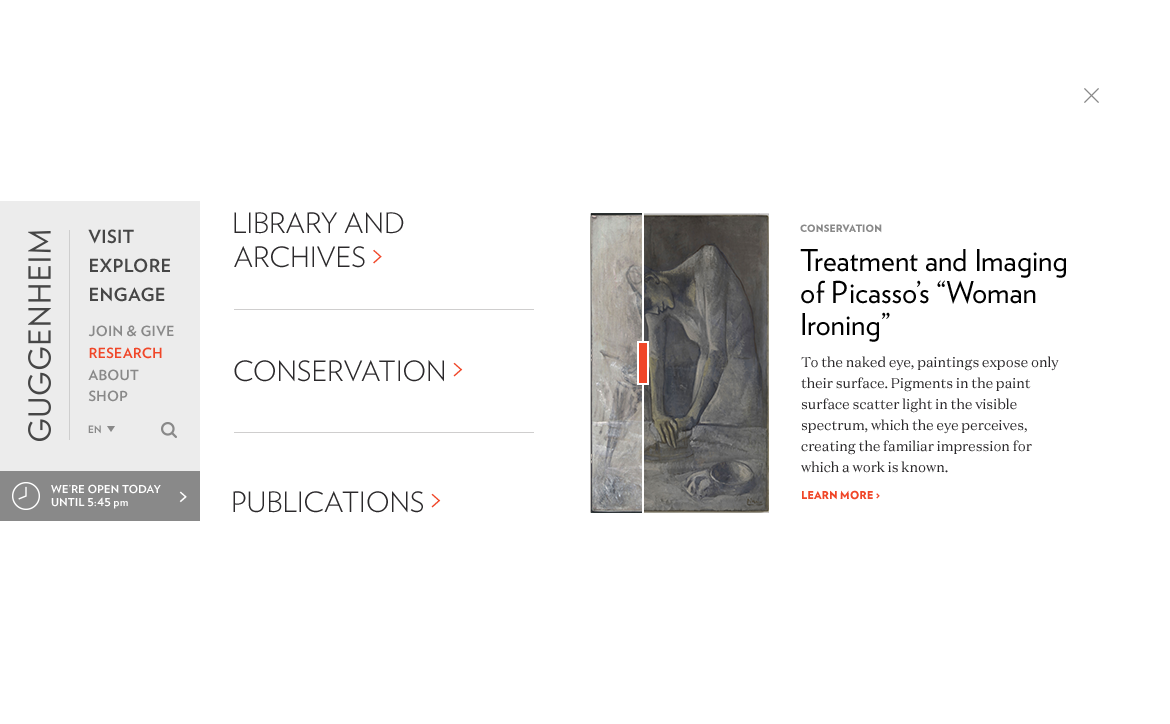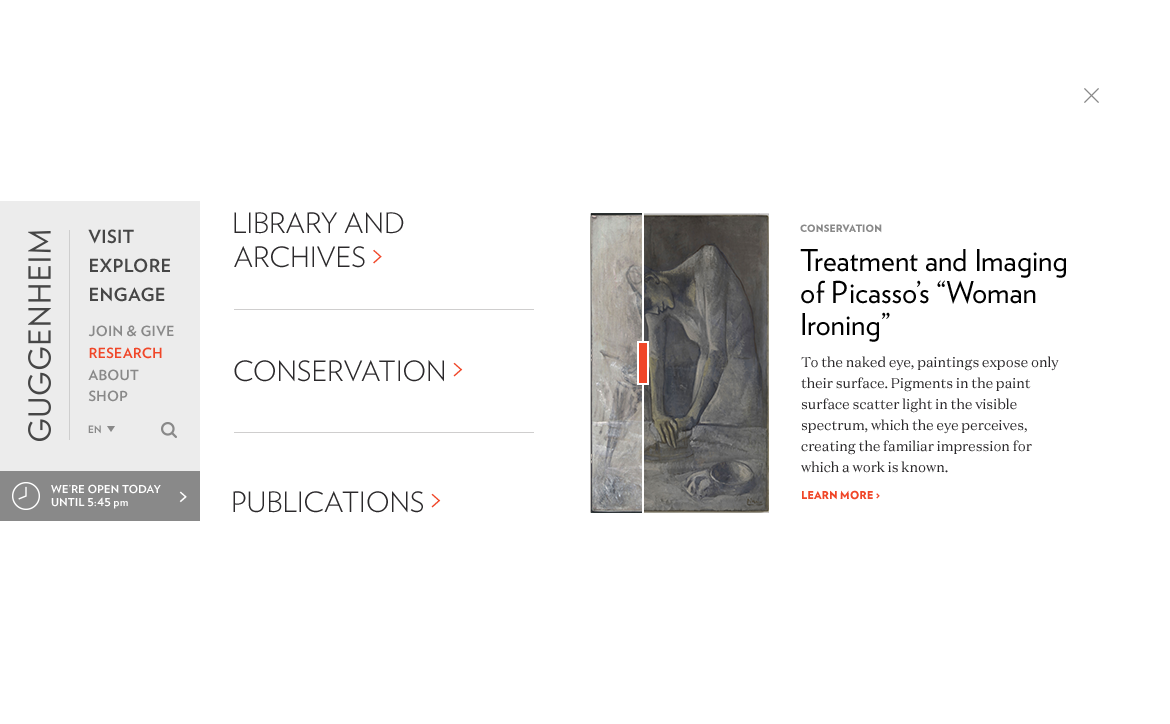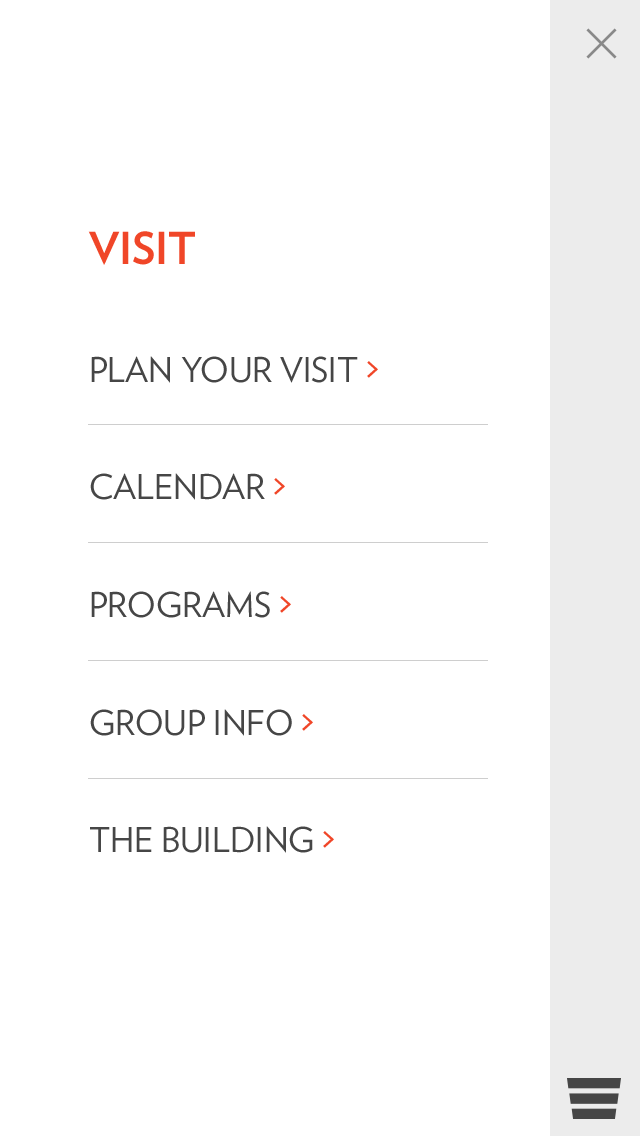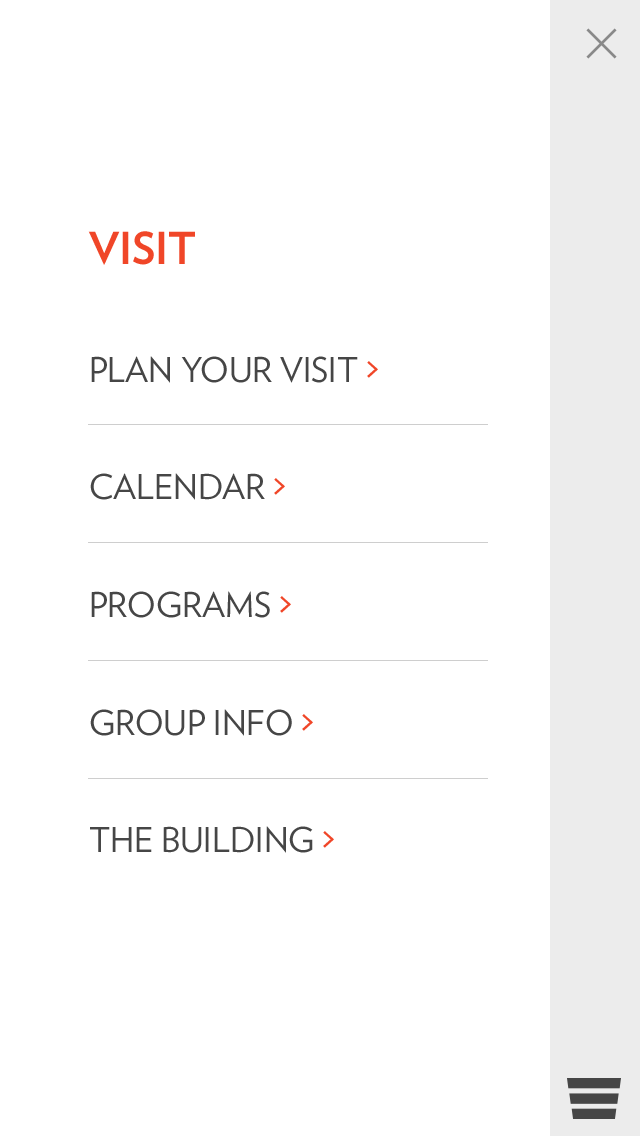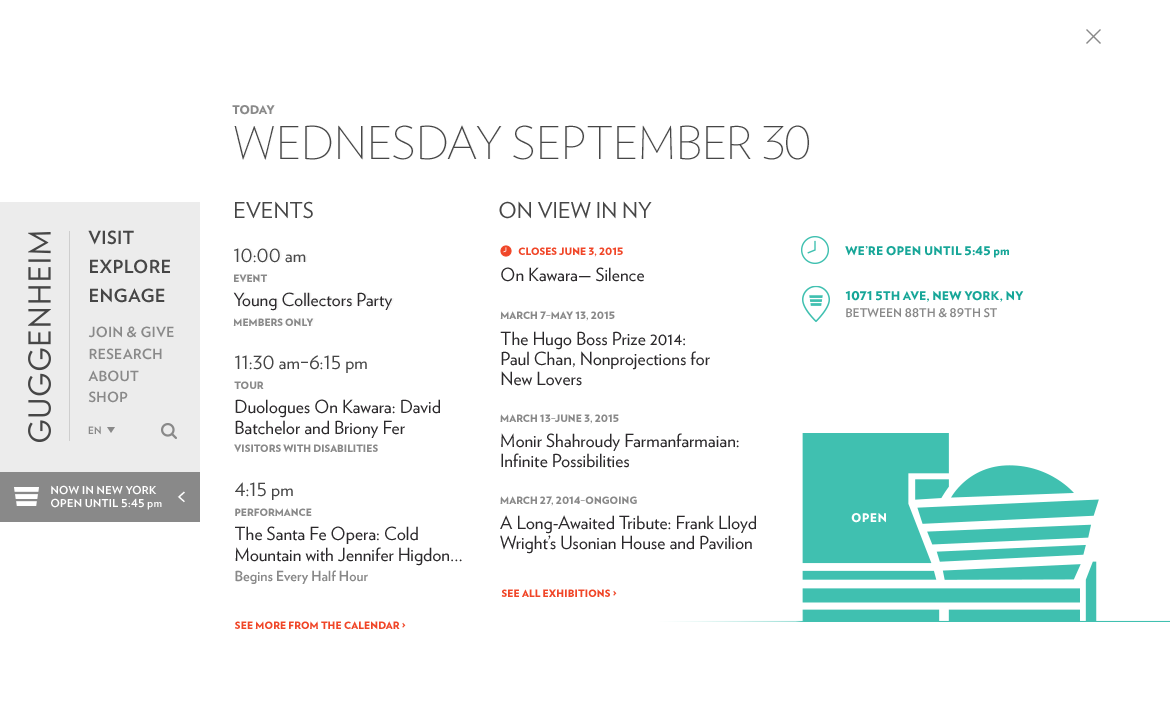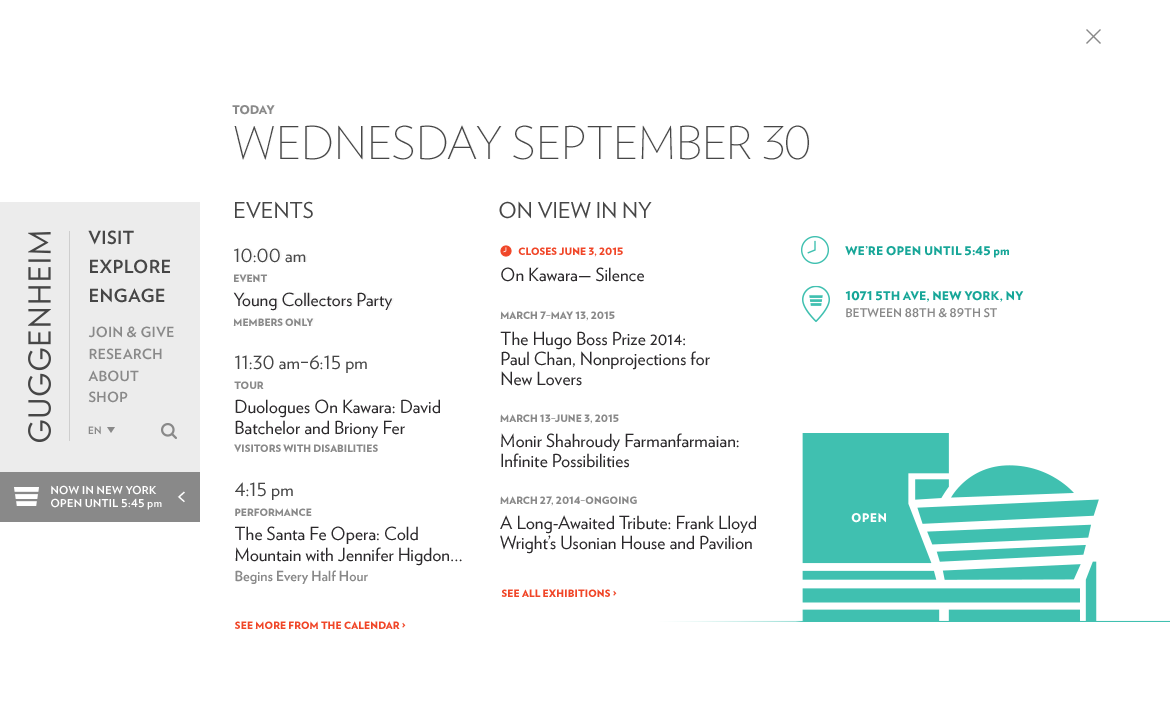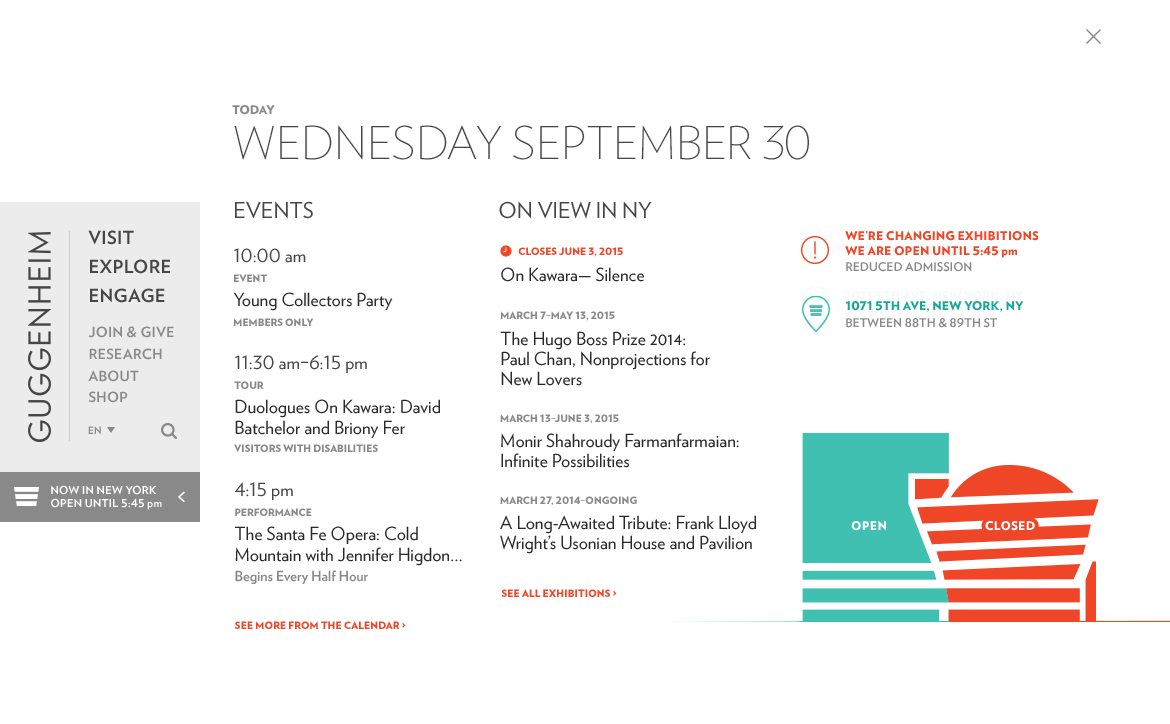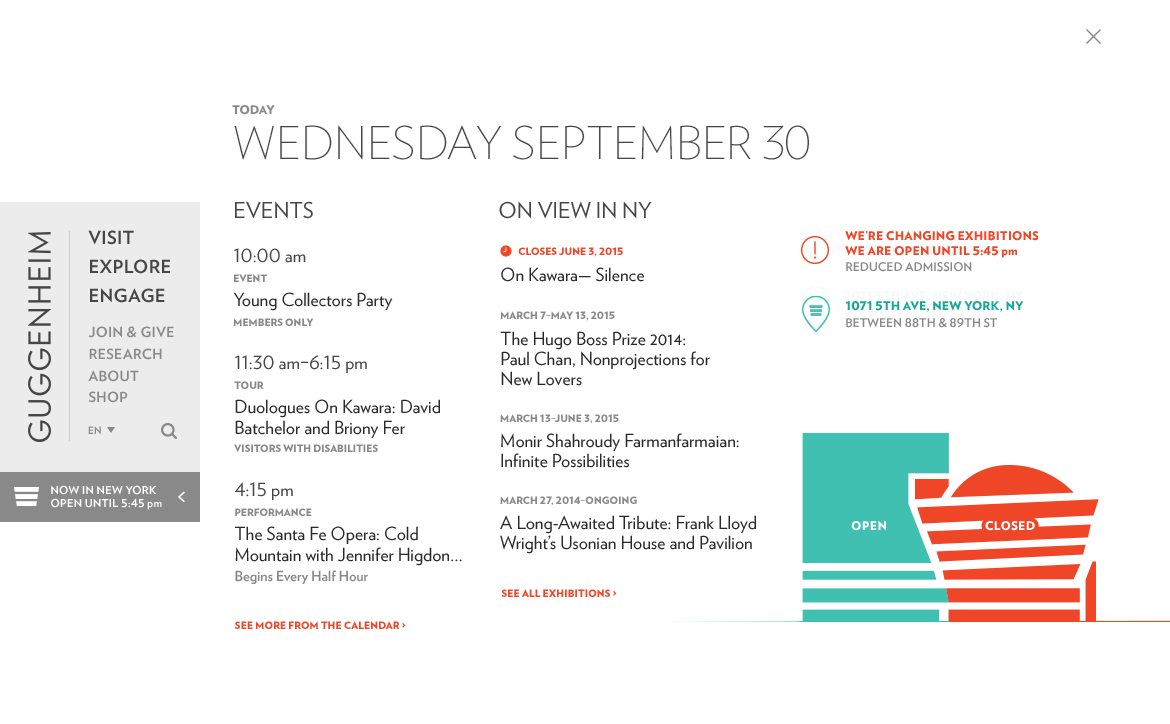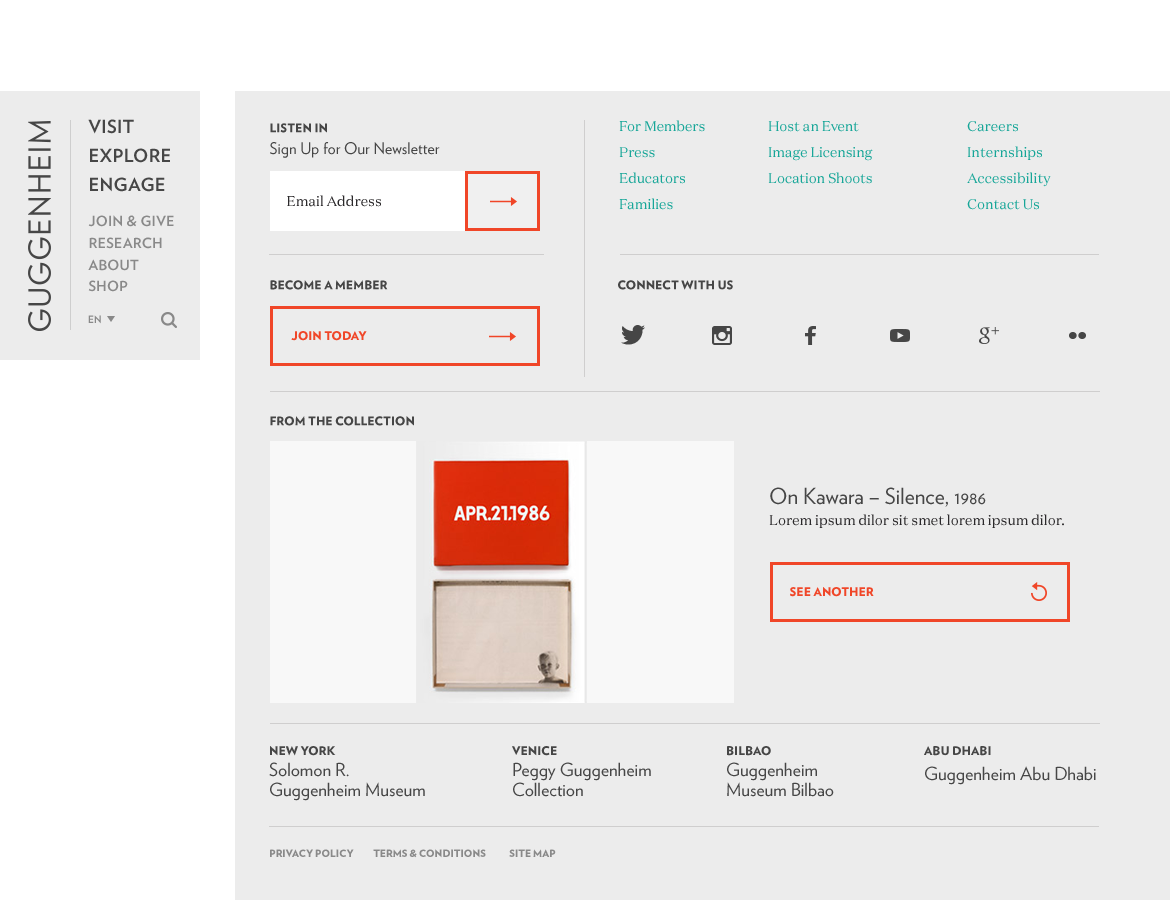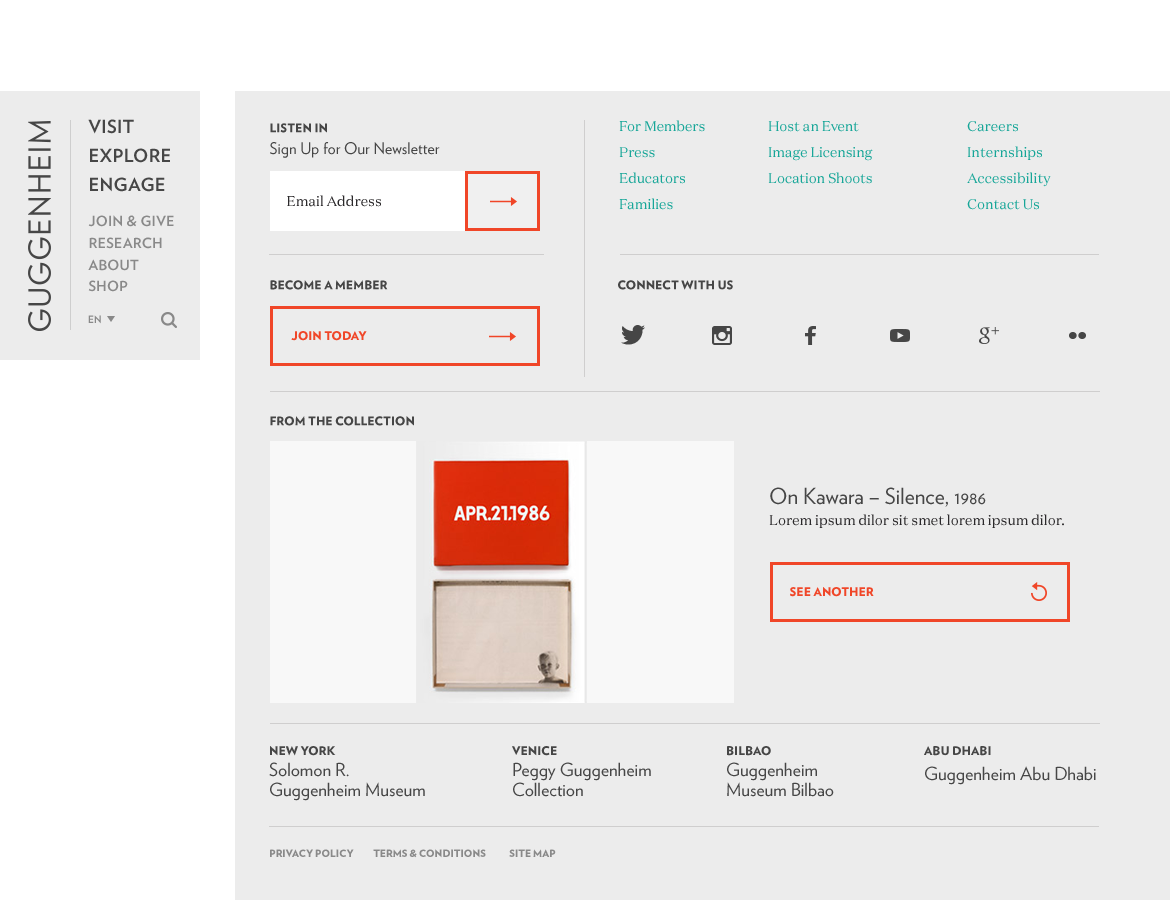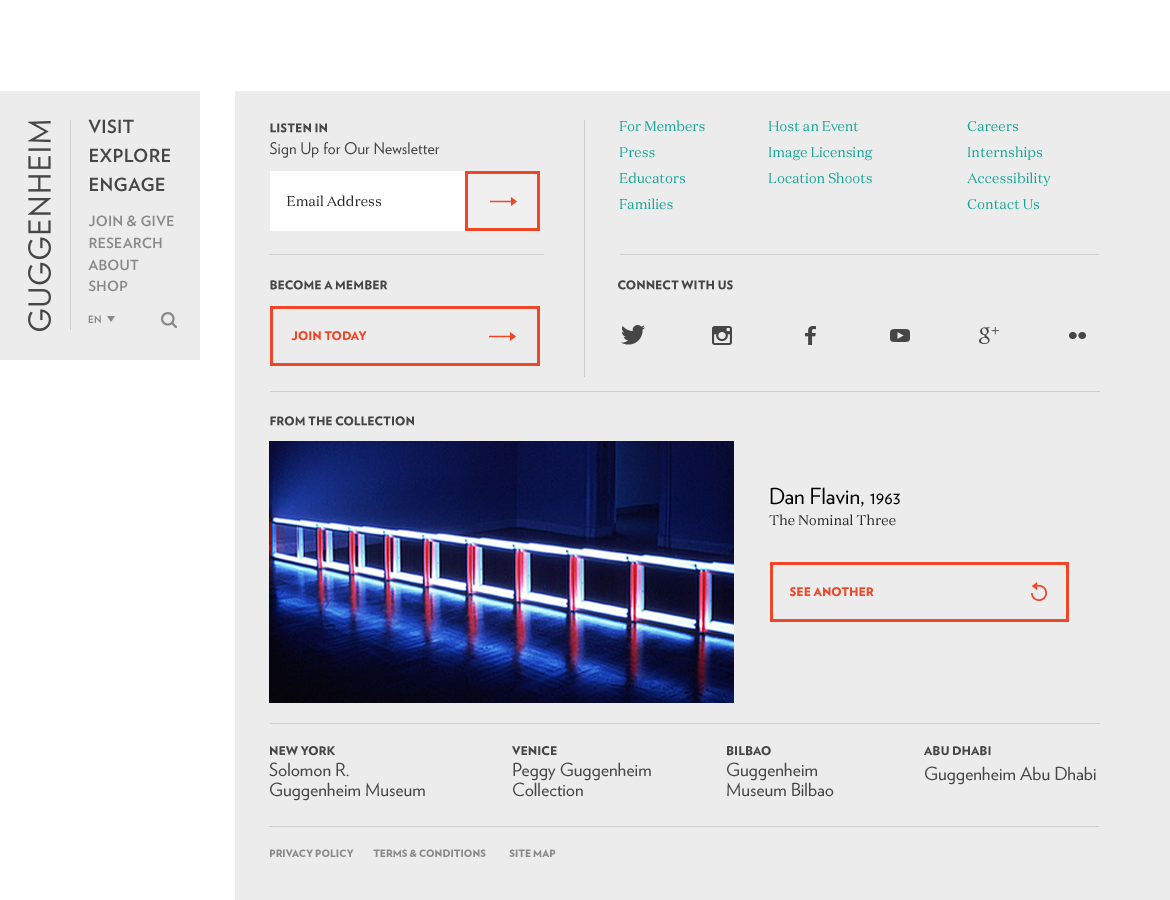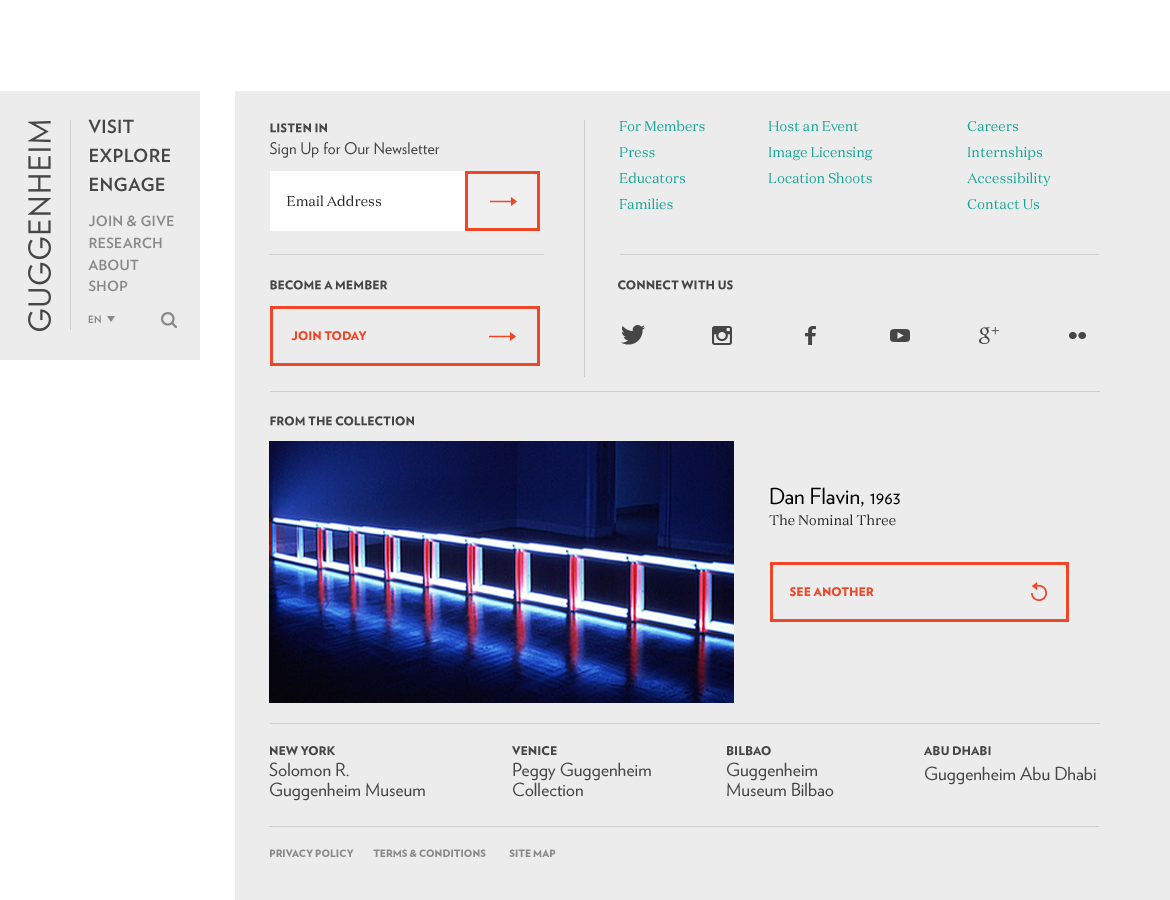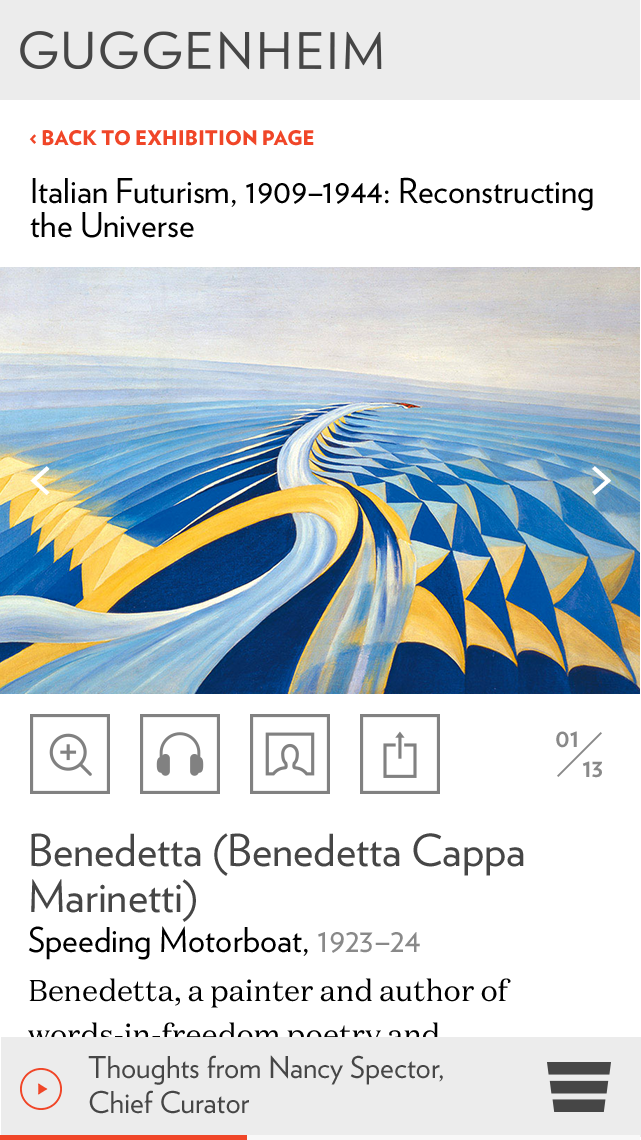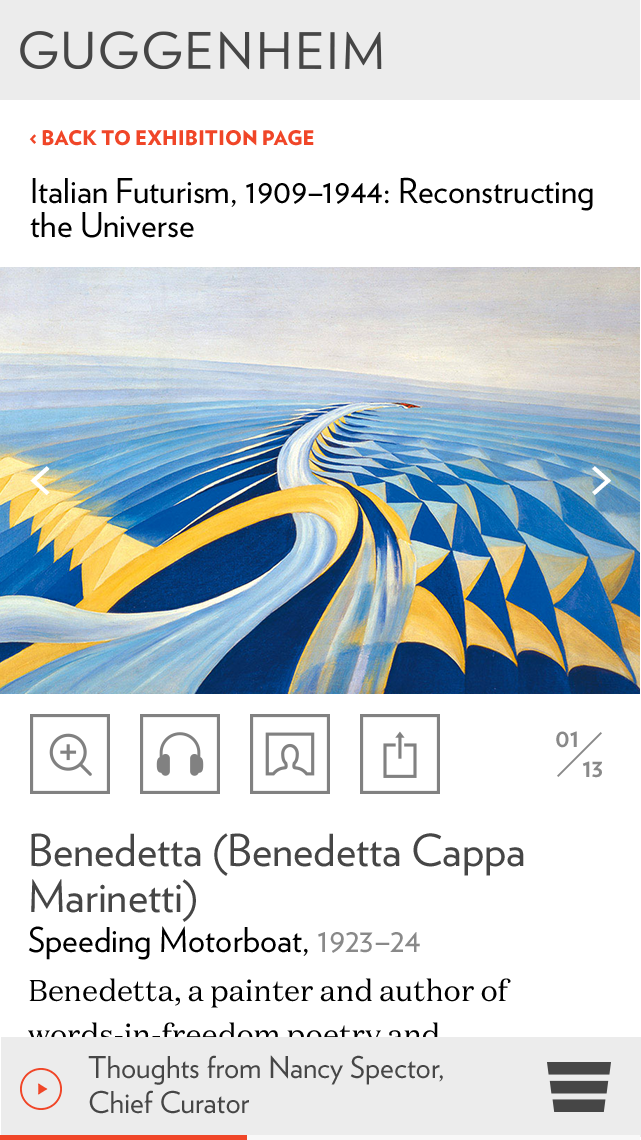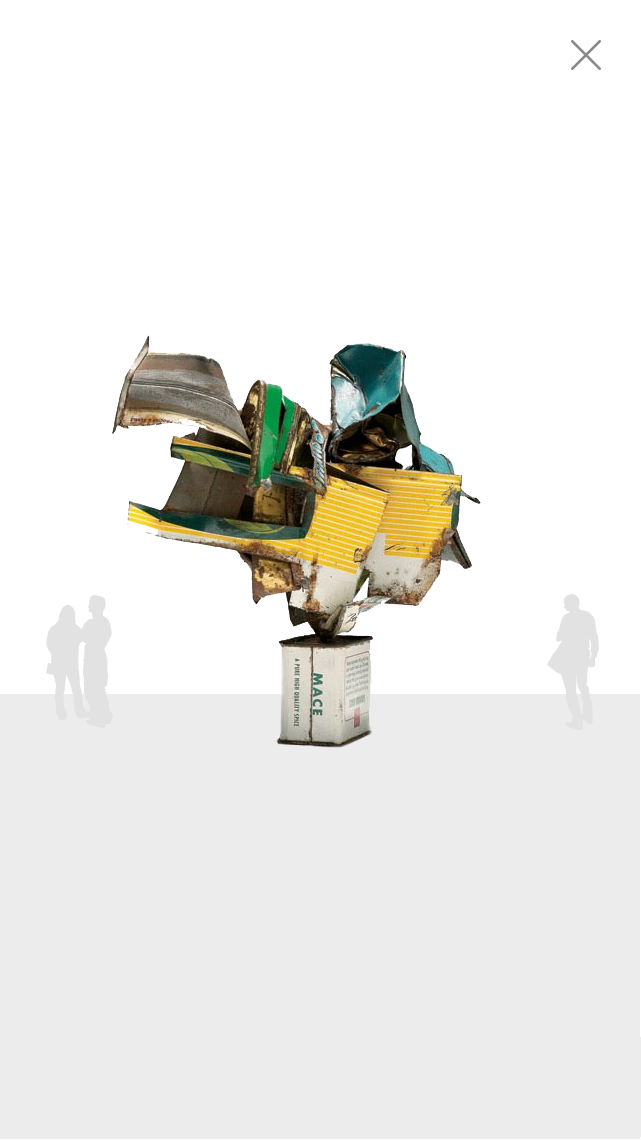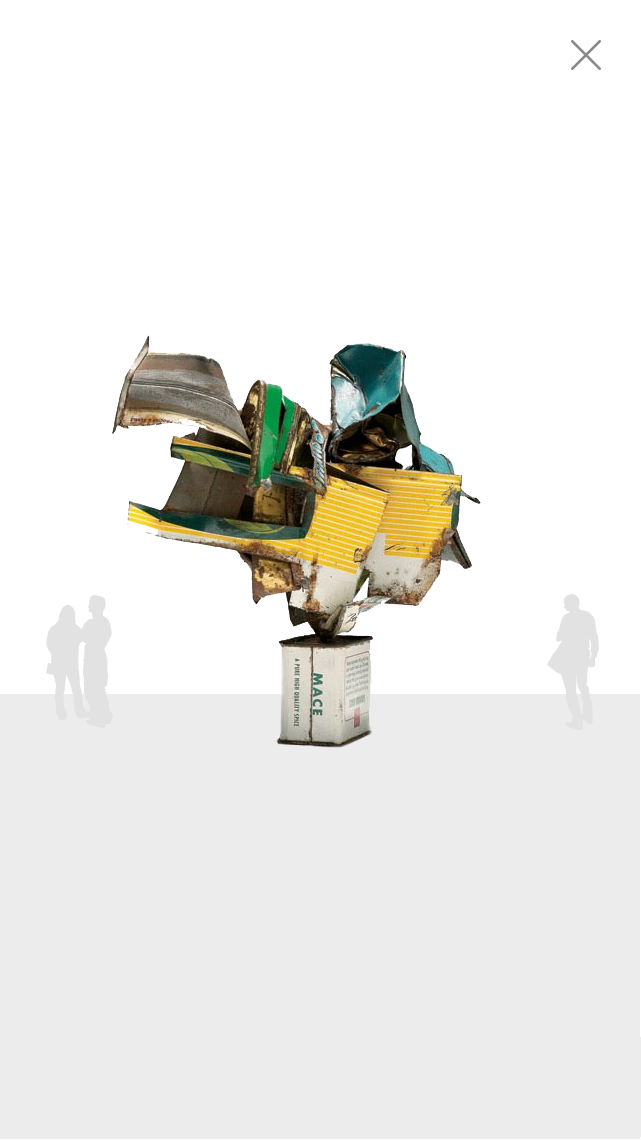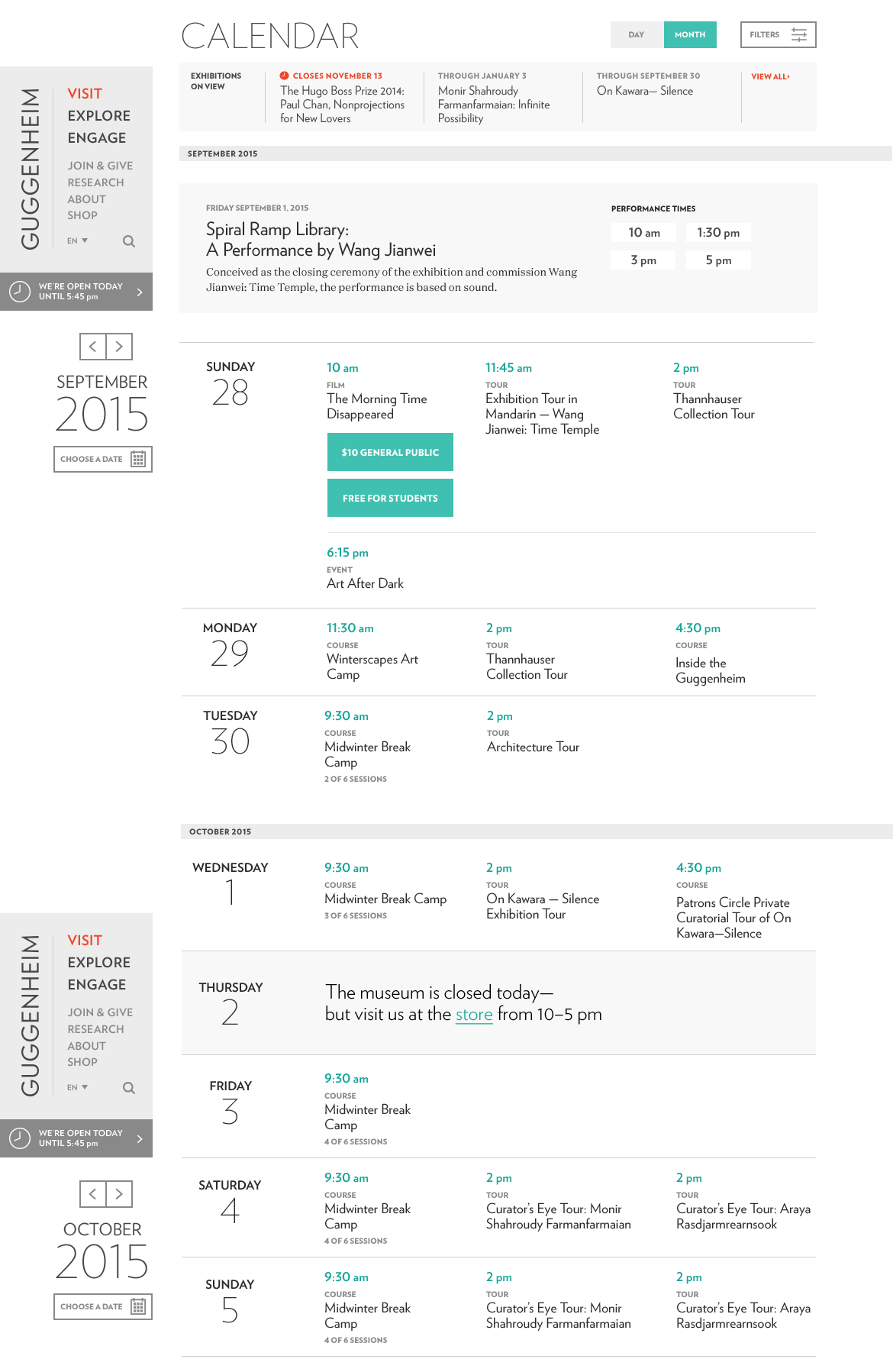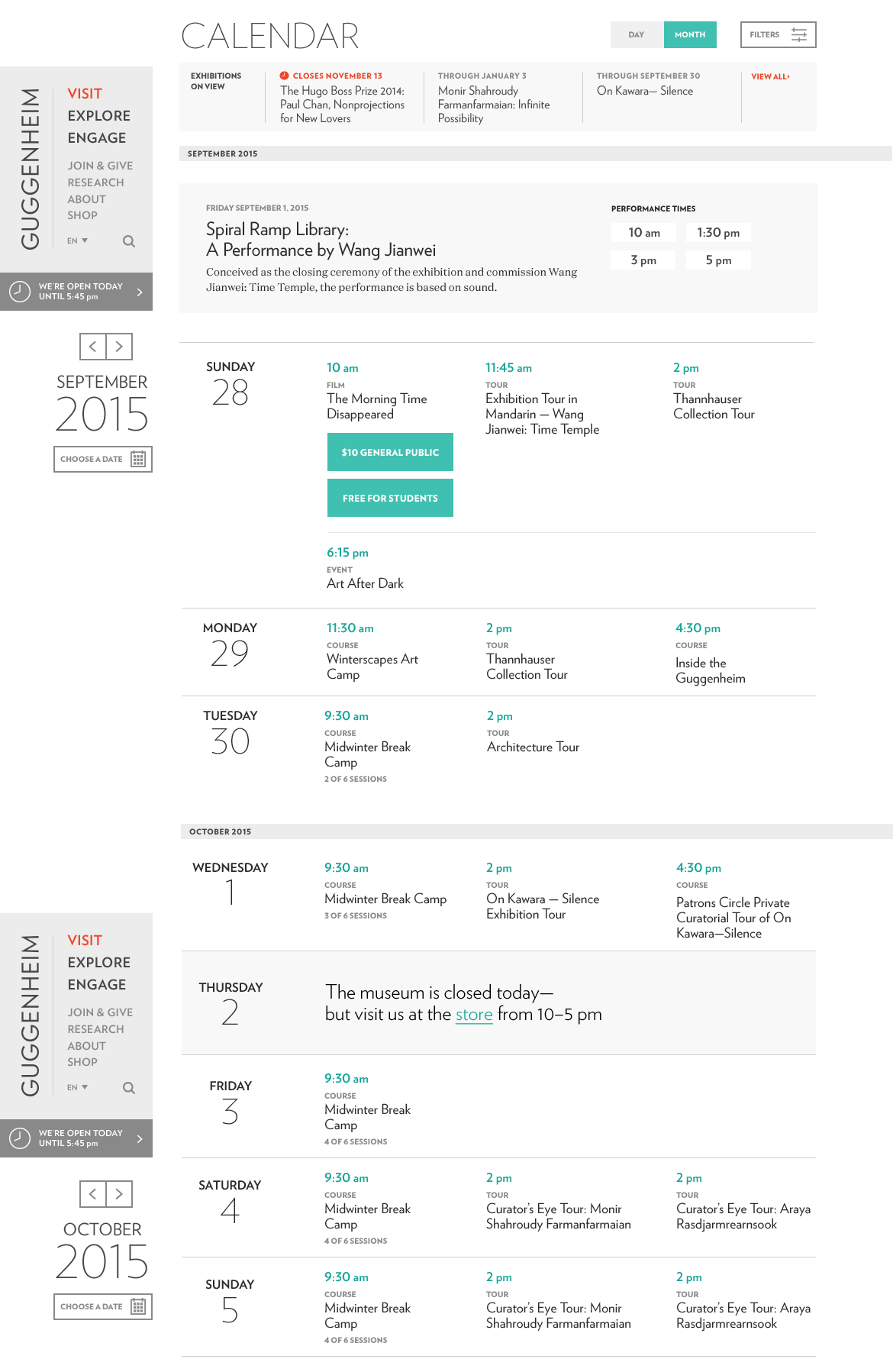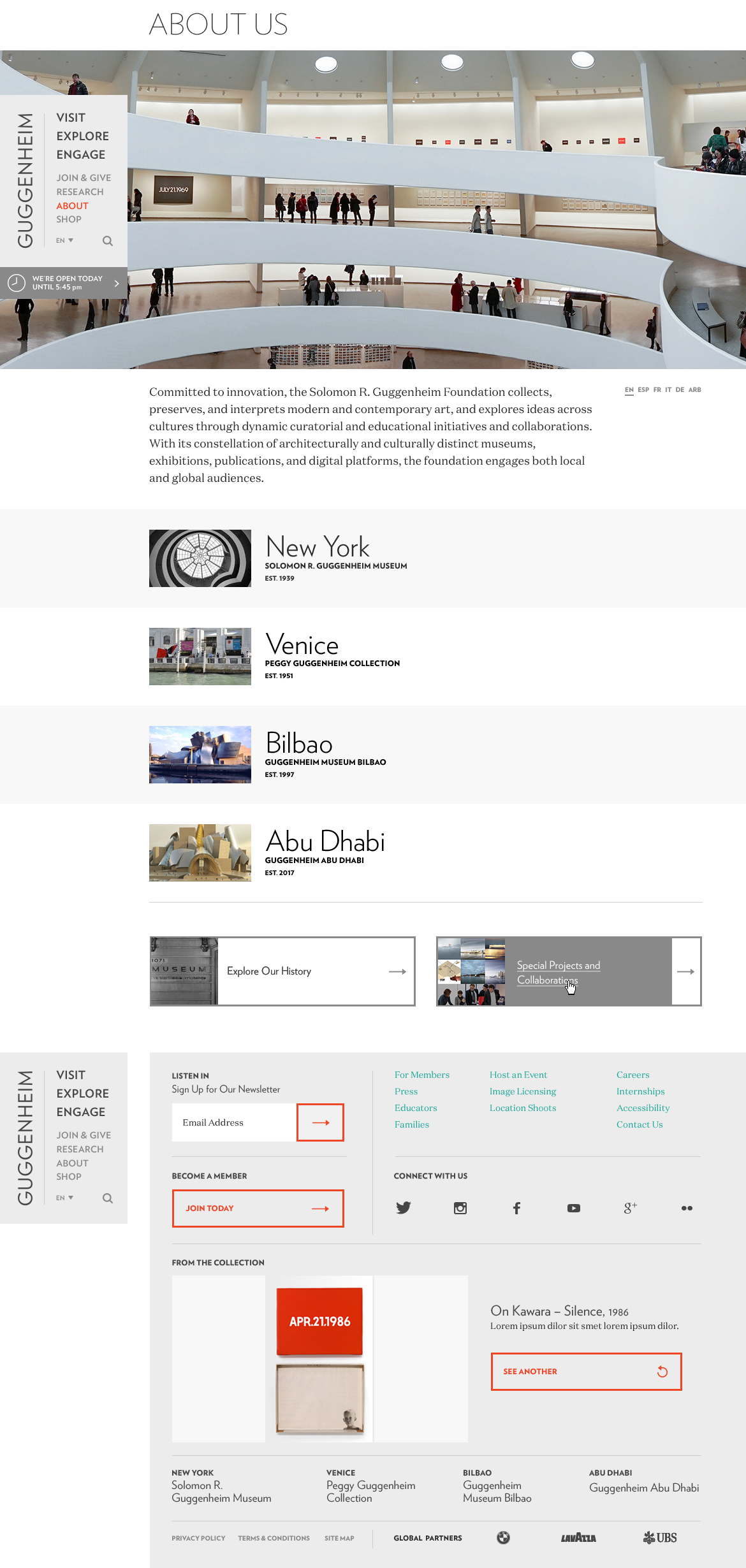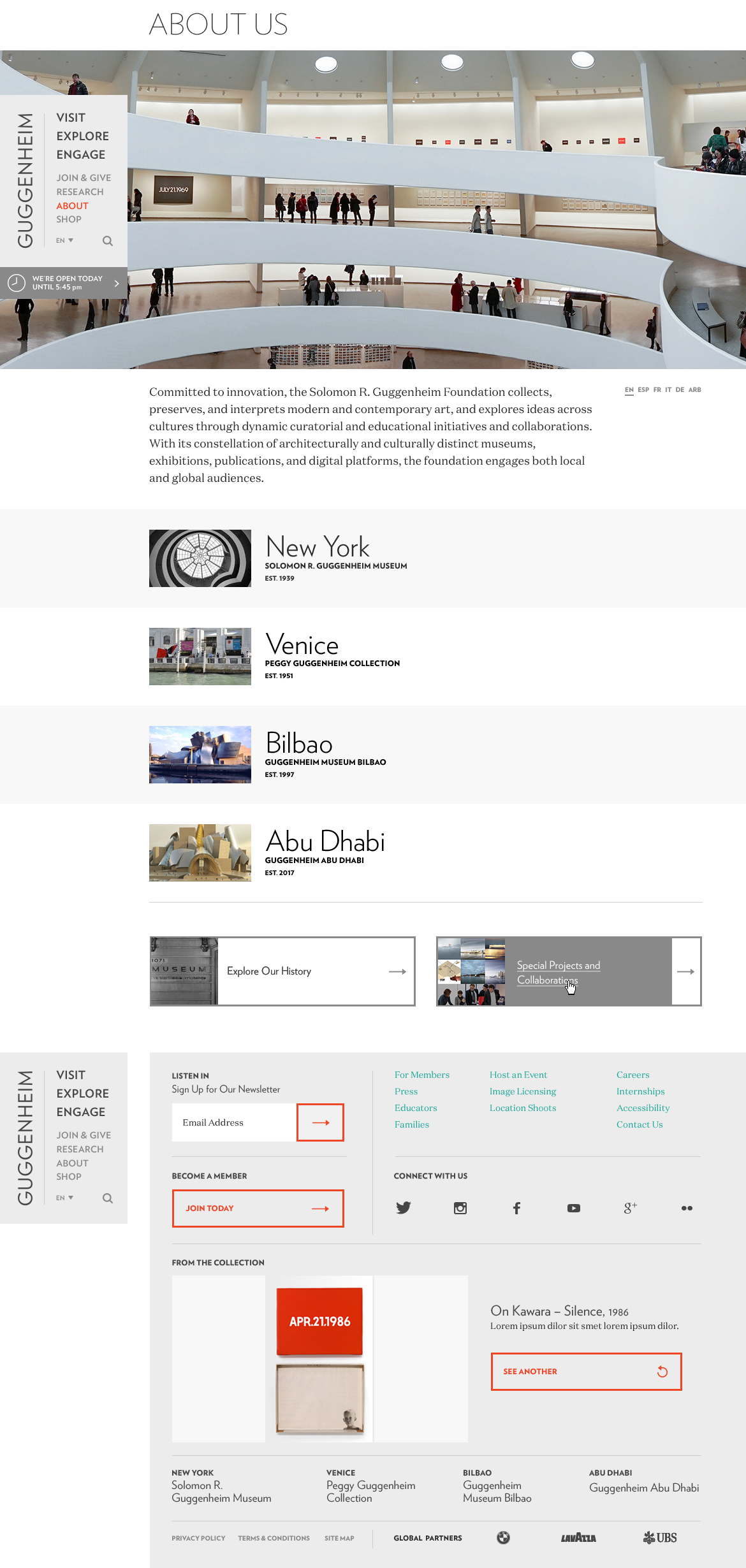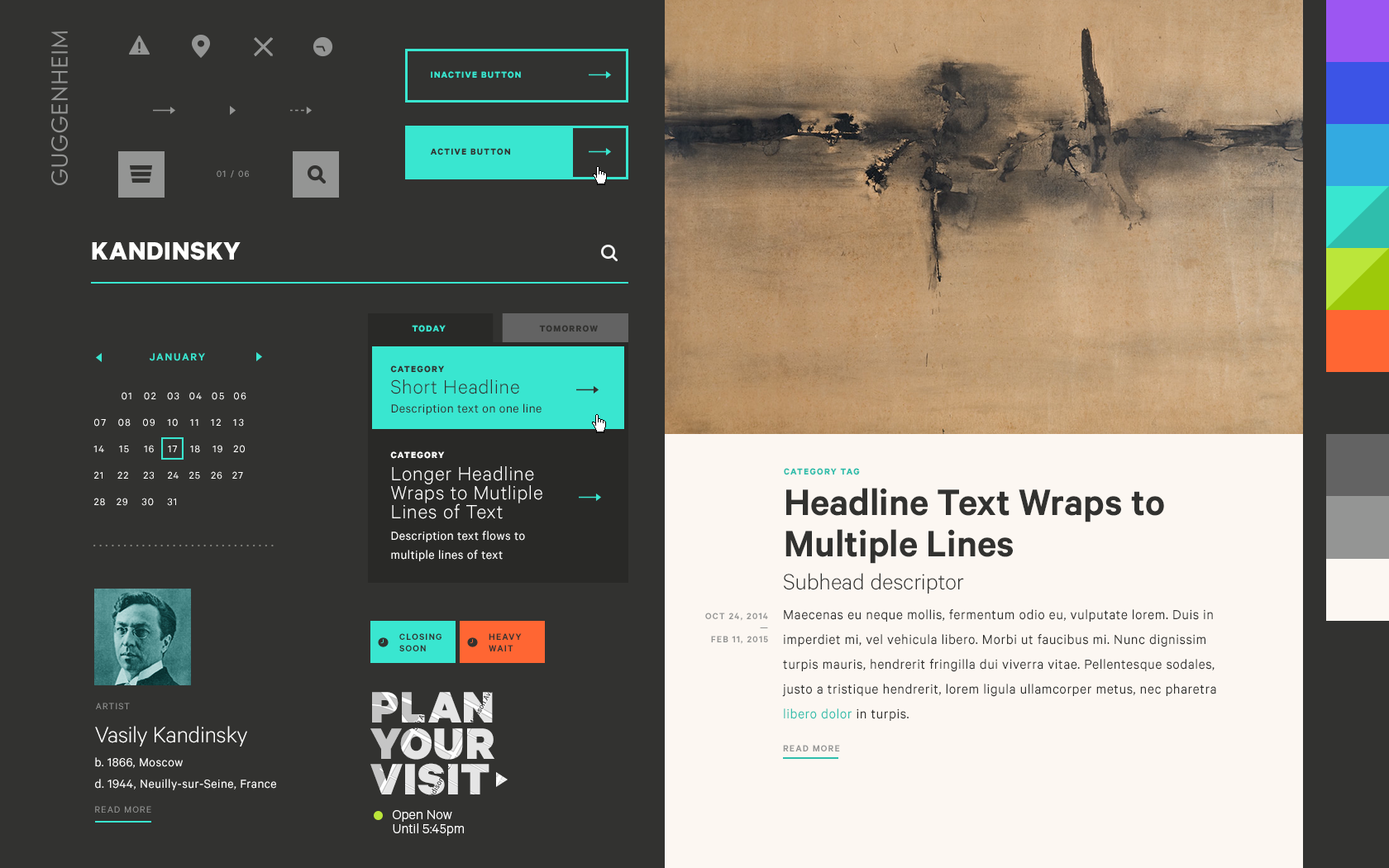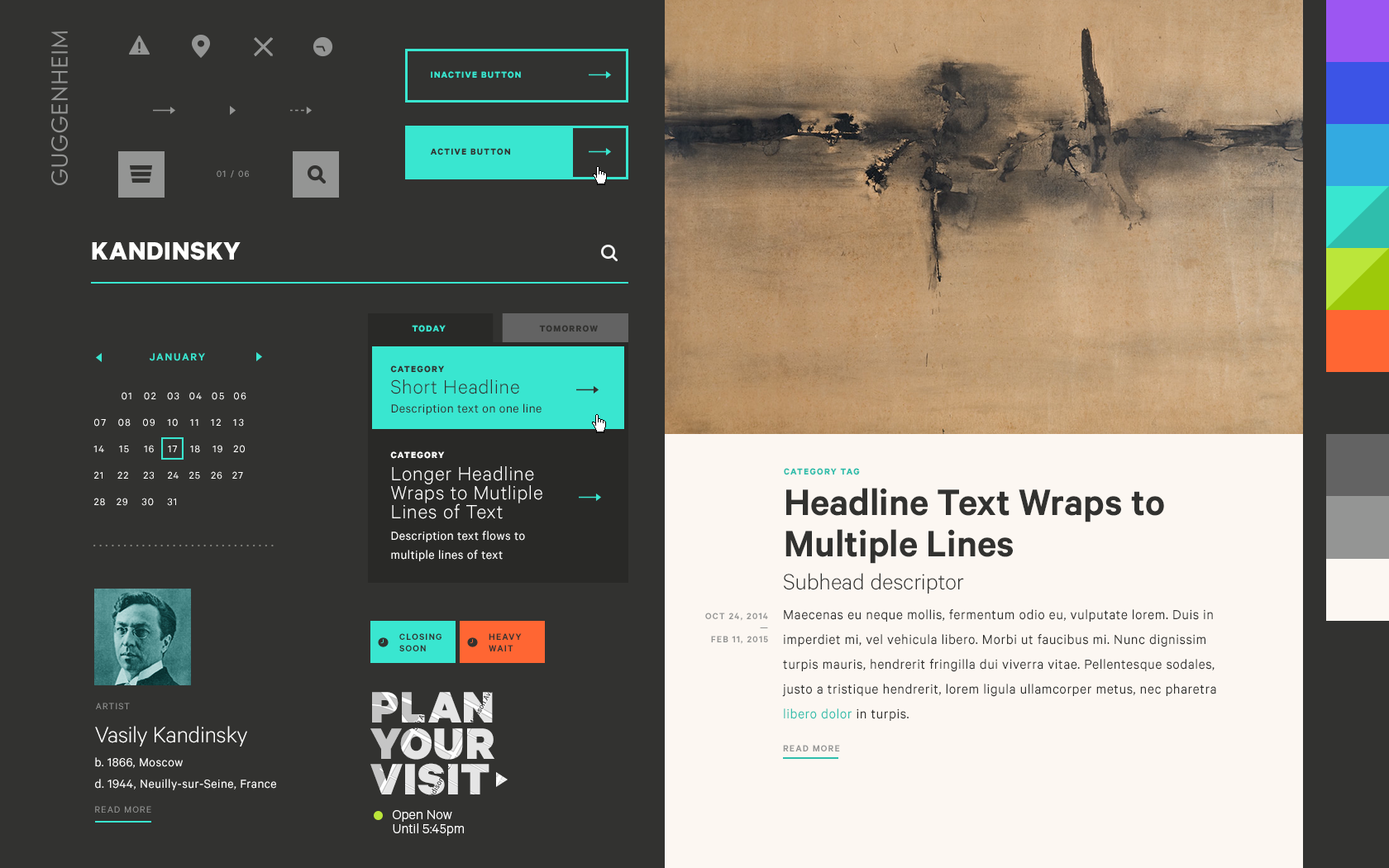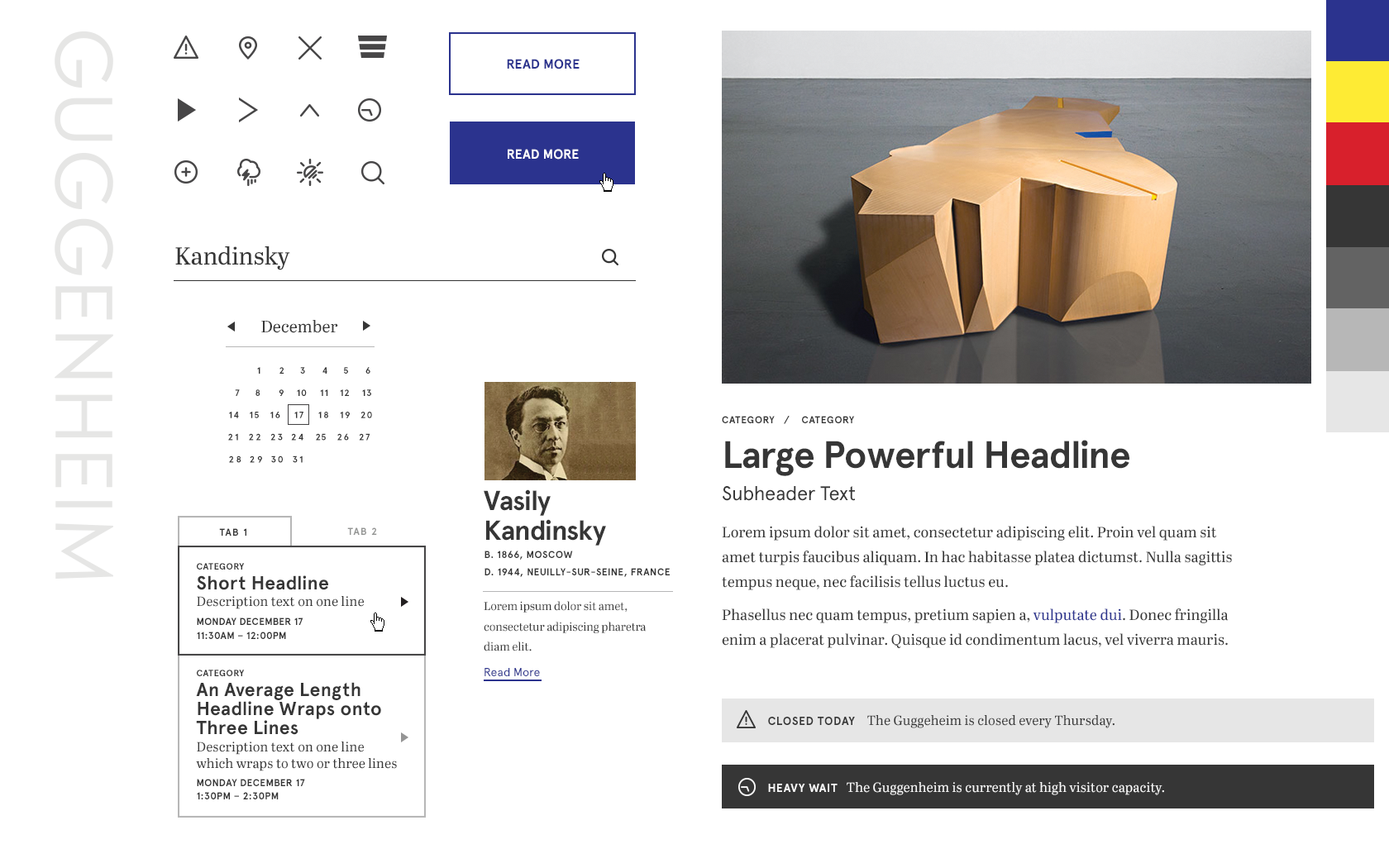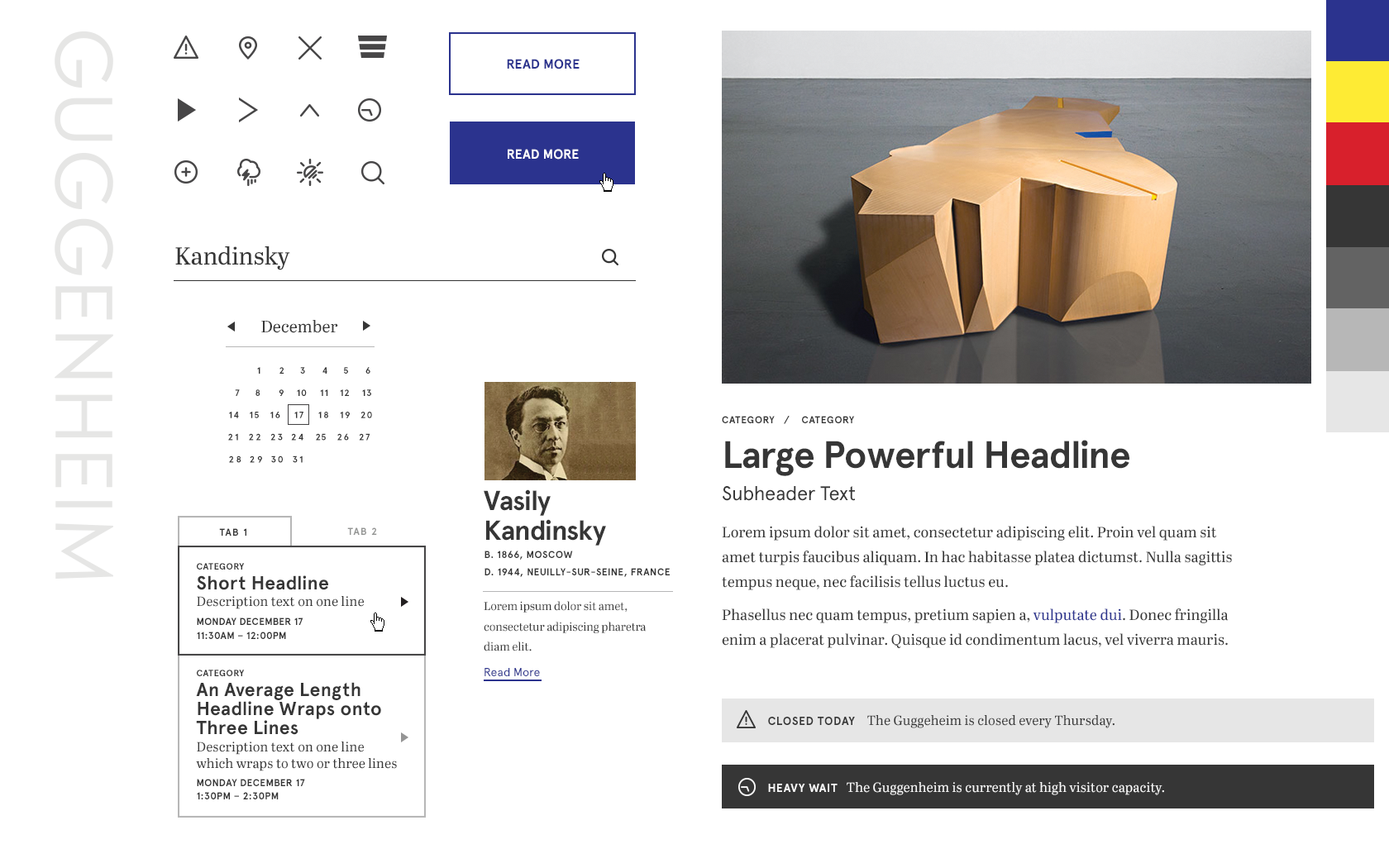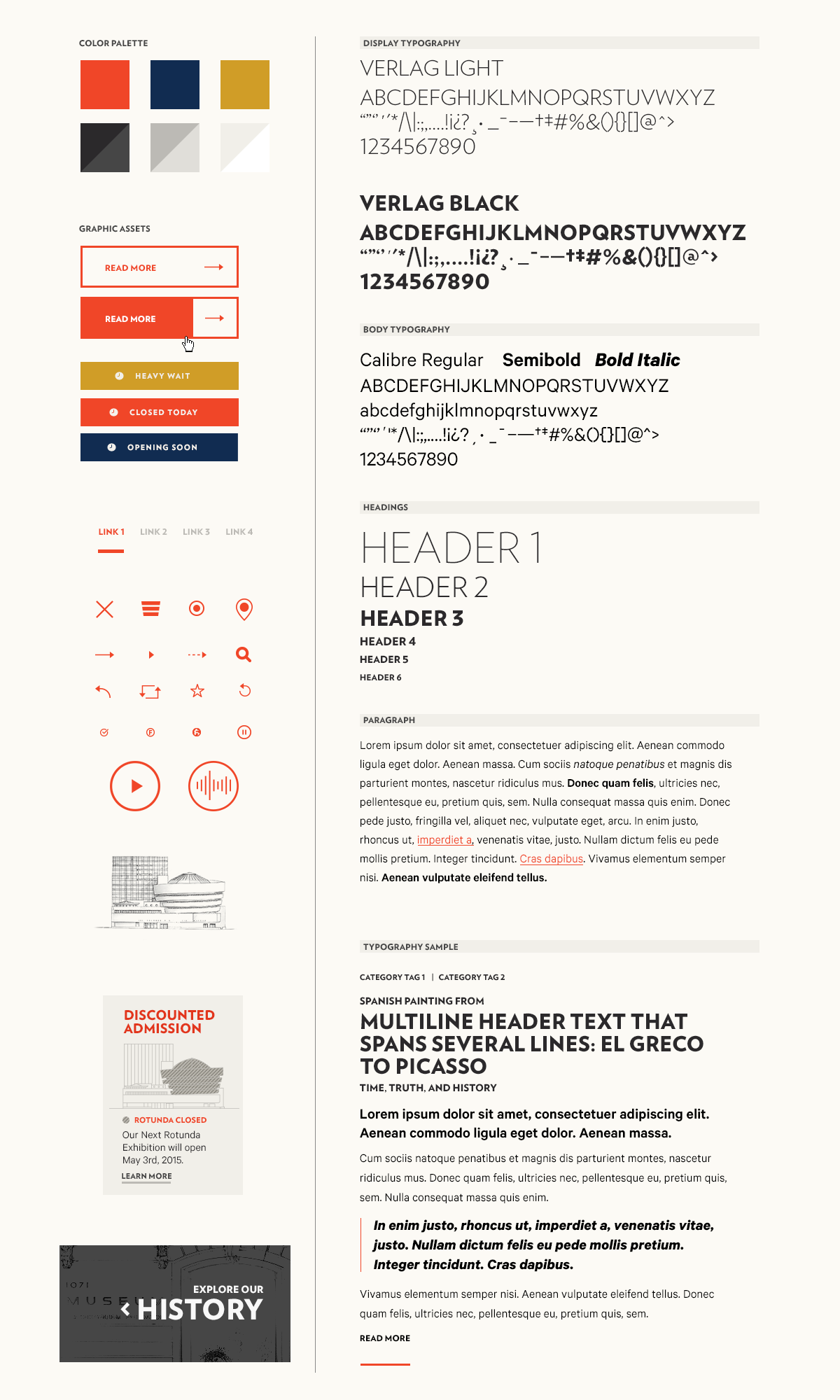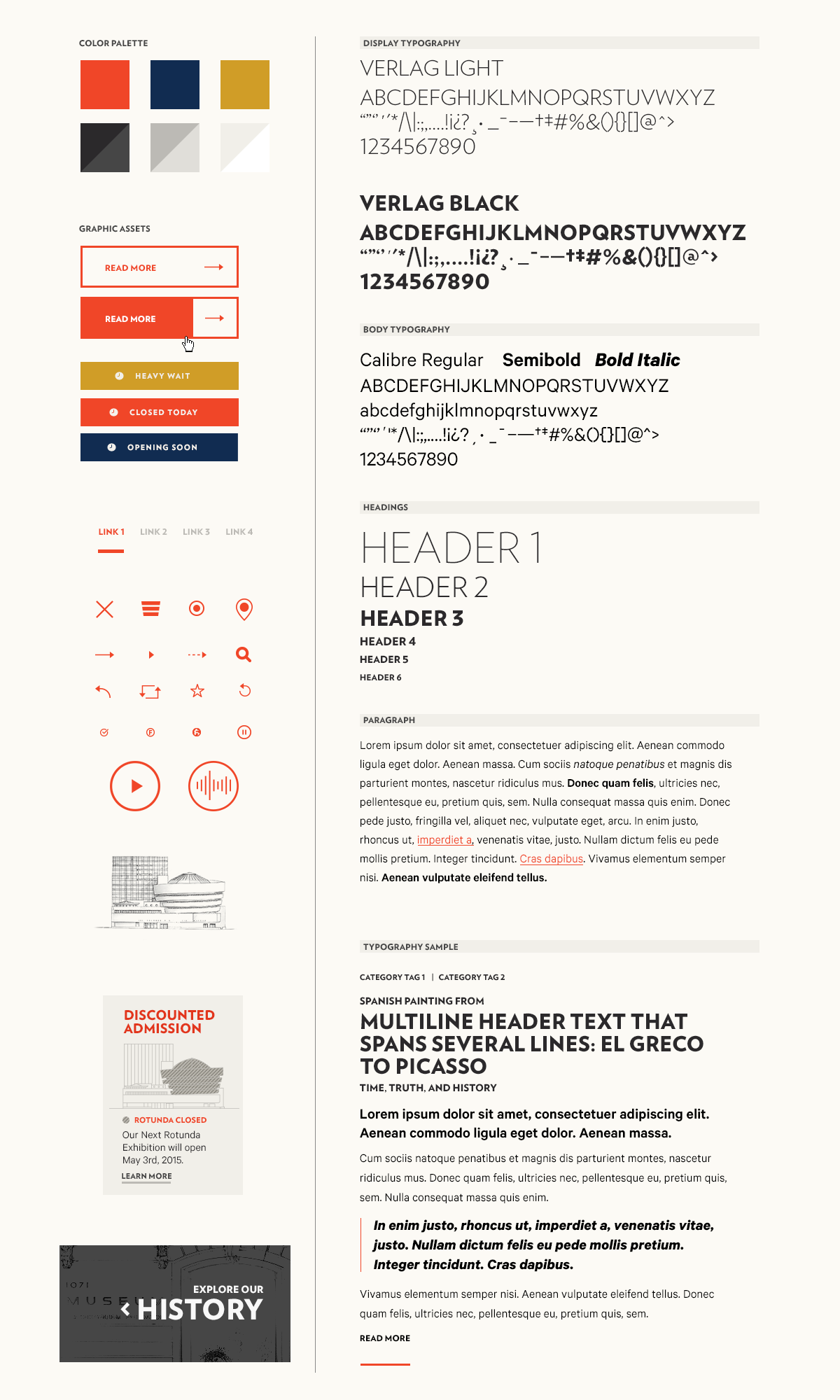 Contributions
Design lead, UI/interactive design, brand design
Agency
Big Spaceship, 2014 – 2015
Collaborators
Dabney Donigan, Strategy / UX / Design Support · Elisa Penello, Design · Jason Permenter, Design Director · Chris Fahey, UX Director · Kat Sekar, Analytics · Lesley Melincoff, Production · Grace McCants, Production
[unex_ce_button id="content_lbdlvjps3" button_text_color="#f6f5f3" button_font="bold" button_font_size="15px" button_width="full_width" button_alignment="center" button_text_spacing="1px" button_bg_color="#272929" button_padding="60px 60px 60px 60px" button_border_width="0px" button_border_color="#000000" button_border_radius="0px" button_text_hover_color="#f6f5f3" button_text_spacing_hover="1px" button_bg_hover_color="transparent" button_border_hover_color="#000000" button_link="http://www.thingsimake.com/work/illustration/" button_link_type="url" button_link_target="_self" has_container="" in_column=""]NEXT PROJECT · ILLUSTRATION[/ce_button]